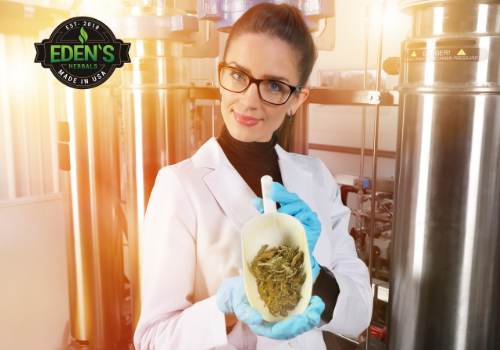 The popularity of cannabidiol, better known as CBD, has skyrocketed since it was legalized in the United States in 2018. CBD comes from hemp plants and is one component of cannabis.
If you use CBD, you might notice that most companies use third party laboratory testing.
Have you ever wondered why companies have their CBD tested by a third party?
Is there a chance the CBD could be unsafe? Why wouldn't a company just do its own CBD lab testing?
Ultimately, third party lab testing is about transparency and safety.
It can help keep consumers safe and reassures them that they are getting the product they expect.

What Is Third Party Testing?
Third party testing refers to an independent laboratory testing products for quality control. It is done across many industries, and there are a number of advantages to it.
Independent bodies are unbiased. They are not subject to financial or other types of pressures, and this can increase consumer confidence.
Third party laboratory testing is standard in the CBD industry so that customers can feel confident about the safety and effectiveness of the products they are getting.
Why Do CBD Companies Use Third Party Lab Testing?
Some industries are tightly regulated by governmental or other types of bodies. These bodies ensure that the product or service meets certain standards.
In contrast, some industries are unregulated, and CBD, in most states, is one of those industries.
Certain states have stricter rules than others regarding CBD regulation. If you live in one of the places where there is little regulation, it can be hard to know what you're getting in any given product that you are buying.
Just because an industry is unregulated does not mean that you can't get quality products or services from it, but it can make it more difficult.
In the case of CBD companies, this lack of regulation means they can make claims that are not true. For example, they might exaggerate the amount of CBD in their products.
Nobody wants to waste money on unreliable CBD products. In more serious cases, products could have ingredients in them that could harm your health.
For this reason, all reputable CBD companies will have their products rigorously tested and are willing to share those results with customers. Many post their CBD lab results online.
How Third Party Testing is Done
The first step for a CBD company is choosing a reputable laboratory. Key indicators are that the lab is transparent and demonstrates its commitment to following scientific principles.
The company should also have the most up-to-date technology. This technology includes mass spectrometry, which can identify heavy metals and other contaminants.
Polymerase chain reactions or PCR testing checks for biocontaminants. High-performance liquid chromatography can help identify the compounds in a product and the quantity of those compounds.

Understanding CBD Labels
It's important to understand how to read labels accurately to make good use of information about how much CBD a product contains.
For example, don't confuse the amount of milligrams in the whole product with each dose.
Oil labels list milligrams per milliliter as mg/mL to help you figure out what the concentration is.
Analyses Performed By Third Party Laboratories
There are several different tests that all labs should perform in determining the quality, safety and efficacy of a CBD product.
1. The function of checking for cannabinoids is twofold. First, this test tells you how much CBD is in the product. There are different types of cannabinoids, and the best test will check for 15, including THC.
This is the second reason this test is important. CBD products are not supposed to have high THC levels, which can indicate a product that is psychoactive and produces the kind of "high" that marijuana does. This can be a problem if the user isn't prepared for it.
2. One of hemp's attributes is the efficiency with which it can draw nutrients from the soil. However, it doesn't distinguish what it is drawing.
This means that if there are metals in the soil that can be harmful to humans at high levels, they can make their way into CBD products via hemp's absorption of them and present a health hazard.
Chromium and nickel are among the metals that can be tested although the ones that present the biggest concern and labs most frequently test for are arsenic, mercury, lead and cadmium.
3. Bacteria, fungi, molds and parasites are all known as biocontaminants. Hemp that is contaminated with them may be turned into CBD that is contaminated with them, leading to an allergic reaction from the user. Testing for these ensures that this does not happen.
4. Like many of the foods and other products that we use, hemp is grown with pesticides. Ingesting too many pesticides is not good for your health, and this test can help ensure that there are not hazardous levels in your product. Ingredients commonly checked for include cyflurthrin and bifenazate.
5. In the past, CBD manufacturers used toxic solvents to separate the cannabinoids from the hemp plant. This led to testing for organic or residual solvents. Fewer and fewer manufacturers still use this method, opting instead for supercritical carbon dioxide. However, some labs still test for these solvents as a precautionary measure.
6. When you smell certain scents created by a plant, such as lemon or pine, this is the result of terpenes. Terpenes are key in many beneficial effects of cannabis plants, but they do not show up in CBD products unless those products are made from full- or broad-spectrum extracts. Only some labs test for terpenes.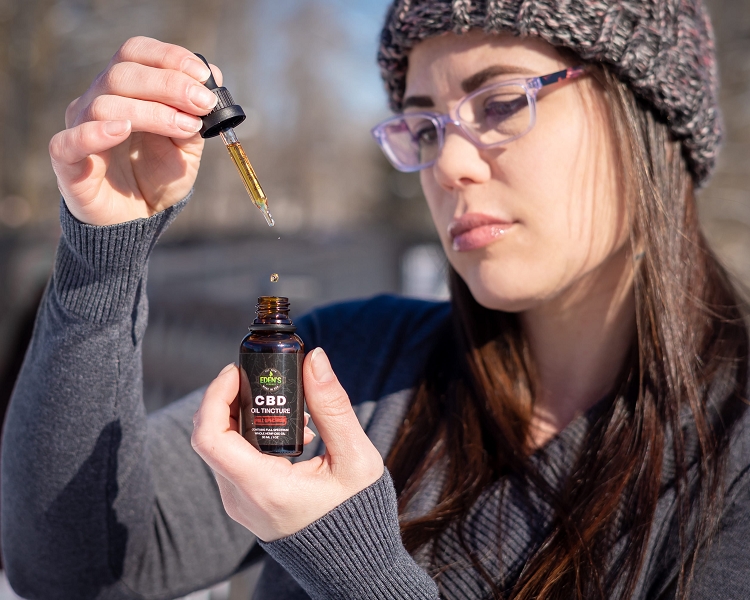 In such a fast-growing industry, some companies may be tempted to cut corners. However, this hurts consumers and can damage the reputations of all CBD companies. Third-party testing signals to customers that a company has their best interests at heart and that their products have undergone the rigorous process of quality assurance that means they are safe and will perform as indicated.
If you'd like to learn more about third party testing and CBD, contact Eden's Herbals at support@edensherbals.com today!
*These statements have not been evaluated or approved by the Food and Drug Administration and are not intended to treat, cure, or prevent any illness. Medical advice should be taken from a medical professional.
Individuals should learn the risks and side effects prior to taking CBD. Make sure to always check with a medical professional before starting any new CBD treatment or medication that is not FDA approved.