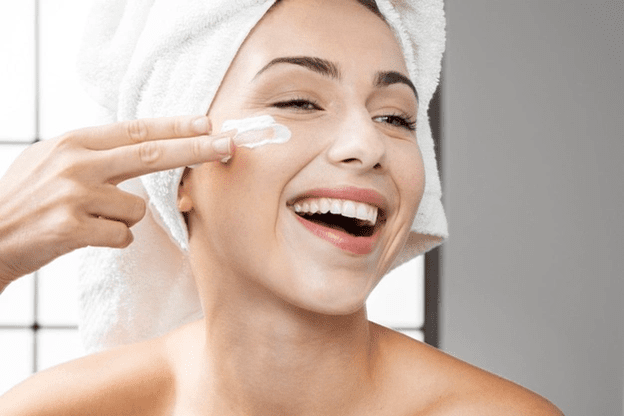 Great skin is the perfect combination of good genes and daily habits. It is a widely popular fact that your skincare regime has a significant impact on the way you look. But the truth is that it isn't easy to figure out the right routine because of all the products, opinions, and reviews that you get to hear from all quarters.
Besides, even if you figure out the right products according to your skin type, what exactly is the correct order to apply those products? And, do you need to use ten to sixteen products on your face daily? So, here is a complete guide that will answer all your questions about a healthy skincare routine. Let's get started.
Start with Cleansing Your Face
A good skincare regime begins with cleansing your face and getting rid of all the dirt, oil, and grime from it. Without regular cleaning, dirt will buildup on the skin surface and block the pores to let bacteria penetrate the surface. The result of it is inflammation, which later transforms into acne.
The best time to cleanse is at least once in the morning and at night, along with right after exercising. Do not cleanse more than this frequency because that would strip your skin of its natural oils. Usually, a small amount of cleanser should be enough to wash your face. However, remember to double cleanse your face at night with cleansing oil and a cleanser if you have been wearing makeup the whole day. Also, it is best to rely on a gentle, fragrance-free cleanser.
Serums to Protect Your Skin
The use of serums has seen a rapid boom in the past couple of years. The reason behind it is that these products can repair and protect your skin to make it look healthier and younger in the long run. A serum works because it penetrates deep within your skin to deliver powerful ingredients. Serums can have several ingredients nowadays, such as natural oils, extracts from autoflowering feminized seeds, hemp extracts, etc. In this regard, it's important to mention that marijuana is legal in some countries and states but not everywhere, and that is why most CBD products come from hemp.
Just remember one key aspect of using serums: the water-based ones go before the moisturizer, while the oil-based ones go after the moisturizer.
Move On To Applying a Toner
Toner is what you apply on your face right after the cleanser to unclog the pores, hydrate the skin, and, most importantly, to offer additional cleansing. Think of the toners as a product that forms a healthy layer on your skin to better absorb the rest of the skincare products. You might be under the impression that your skin does not need toners, but it does to stay replenished. Pour a couple of drops of the toner on a cotton pad and swipe it onto the face.
Now, toners are of different types, and their frequency of application varies accordingly. Use an exfoliating toner with glycolic acid only at night, but the hydrating ones are suitable for use twice daily. But make sure not to use exfoliating toners, along with other exfoliators, at once. Too much exfoliation can turn your skin dry and make it lose its healthy glow.
Moisturizers: The Skincare Essentials
Moisturizers hydrate your skin and keep it soft and supple. There is a wrong notion believed by many people that moisturizers are only for people with dry skin. The truth is that even oily skinned people need moisturizers to maintain the natural balance of their skin. The formulation used by these two skin types is different. The ones with dry skin can go for a more solemn, oil-based formula, while the oily skinned folks should stick to a lighter lotion type of formula.
You can apply the moisturizer in the morning and night. But make sure that you apply it as the final step before using makeup. So, you can apply your moisturizer right after the serum and before using your makeup. If you're using the moisturizer at night, apply it as the final step before going off to bed.
Never Ever Forget the Sunscreen
It might be the final tip, but as essential as all the four discussed above. After all, sunscreen is something that you should not step out of your home from without in the mornings. It is widely popular for providing adequate protection against skin cancer; that's not the only reason you should use it. Regular application of sunscreen is beneficial in preventing wrinkles, fine lines, and skin discoloration.
Even if your moisturizer has SPF, you should still wear sunscreen when stepping outside. If it's a chemical sunscreen, wait for at least twenty minutes before going out. You should look for products with broad-spectrum SPF, which means that your sunscreen should protect you from UVA and UVB rays simultaneously.
Signing Off
Getting healthy skin is nothing short of a commitment. You need to commit to sticking to a proper skincare regime, drink enough water, have a balanced diet, and use the right products. Do not expect a result overnight. Have patience, and the effects are going to show up within a few days.