What to Know About Hemp Seed Oil
Posted by Eden's Herbals Staff on 4/15/2020 to
Information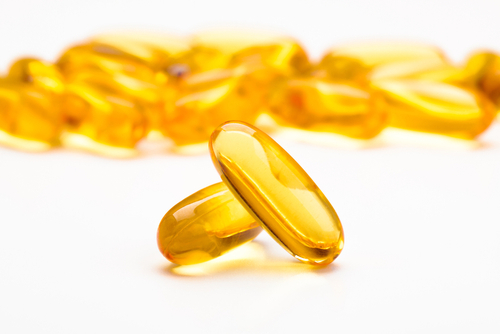 If you have heard that there is therapeutic qualities in CBD oil and want to know more about the seed oil, read on. What is the difference between these two oils?
What is Hemp Seed Oil?
This is the full-spectrum oil that comes from the seeds of the Cannabis sativa plant. The seed oil is different from cannabidiol (CBD) oil, which makes use of the flowers, stalks and leaves of the plant. On the other hand, Hemp seed oil is produced from the seeds, which are quite small. It is said to be very rich in Omega 6 and Omega 3 essential fatty acids, which are healthy fats.
Its Uses
The oil, from the seeds, provides a complete protein; it is also high in minerals. It is commonly used as nourishment for the skin and hair because of the fatty acids and high protein content. This oil is a close match for the oil of our skin, which makes it readily absorbed. Organic in nature, it is produced with unrefined processing.
Some people have used it for moisturizing acne-prone skin. It does not clog pores and can prevent dry skin. It is said to aid in the following:
Anti-inflammatory

Moisturizing

Balanced oil production

Properties for anti-aging

Skin cell repair
This oil has also been used for hair, and to moisturize the scalp and promote hair growth. It also reduces the appearance of split, dry ends.
Aside from skin benefits, the seed oil may offer some cardio-protective effects that include:
Less chance of heart disease

Reduction in blood pressure

Improved resting heart rate
Hemp seed oil capsules make it easy to take the oil from the seeds to improve heart health.
Hemp Seed Oil Capsules
CBD pure hemp oil is commonly used as a supplement for the diet. However, the seed oil also comes in a capsule and softgel form. It is taken for supplementing Omega fatty acids in the diet; capsules usually have a balance of Omega 3 and Omega 6 EFAs.
No THC
You can not get high from these CBD no THC capsules. They are organic and contain THC -free CBD. A study was undertaken, and the authors found in their research that food-grain strains of hemp must contain less than 0.3 percent tetrahydrocannabinol (THC).
In CBD no THC is present, and you will not feel the high that is present in the commonly smoked or eaten versions of cannabis.
Now you know the difference between CBD pure hemp oil and oil from the seeds of the plant. You can be assured of getting thc -free CBD when you take the organic hemp seed oil capsules.