Top 10 Medical Conditions CBD Gummies May Help Improve
Posted by Edens Herbals Staff on 9/8/2019 to
Additional potential benefits of cannabidiol (CBD) were researched and play a role in the treatment of different health problems. More research indicates that CBD gummies can help to alleviate schizophrenia and other mental illnesses. Here are just ten of the many conditions CBD gummies can help with.
1. CBD is a Strong Neuroprotectant
Certain properties have allowed scientists to believe the use of CBD Oil is helpful to endocannabinoids and other neurotransmitters in people with neurological problems.
The treatment of epilepsy and other neurological conditions is one of the most common uses of CBD. Although research results in this field are fairly new, many tests have generated great promise among physicians.
In persons with multiple sclerosis, research has shown that gummies are a safer and more effective way of distributing CBD. They work by reducing muscle tension and are a good alternative to oral CBD and THC injections.
One study has shown that in 75% of the 277 patients resistant to other treatments, CBD decreased seizures. In this latest study, 2.3 grams of CBD oil was observed in 214 critically ill epilepsy patients. Epileptic attacks fell significantly by 36.5% on average.
CBD oil has proven over and over that it reduces epileptic activity significantly. Compared with the placebo, it works better in children with Dravet syndrome. However, keep in mind that some people with epileptic seizures have experienced fever and fatigue after becoming involved with CBD treatment.
The efficiency of CBD in the treatment of many other neurological disorders requires further evaluation as well. Several research projects, for example, studies have found CBD treatment helps improve patients' quality of sleep.
Animal studies and tests also showed that CBD can reduce inflammation and prevent related neurodegeneration of Alzheimer's disease. Long-term researchers administered CBD to mice genetically sensitive to Alzheimer's disease and found no cognitive impairments.
Epilepsy and Parkinson's symptoms have been shown to reduce after CBD, although there has been limited research. There has also been reduced animal testing and CBD in the progression of Alzheimer's disease.
2. CBD is an Anti Depressant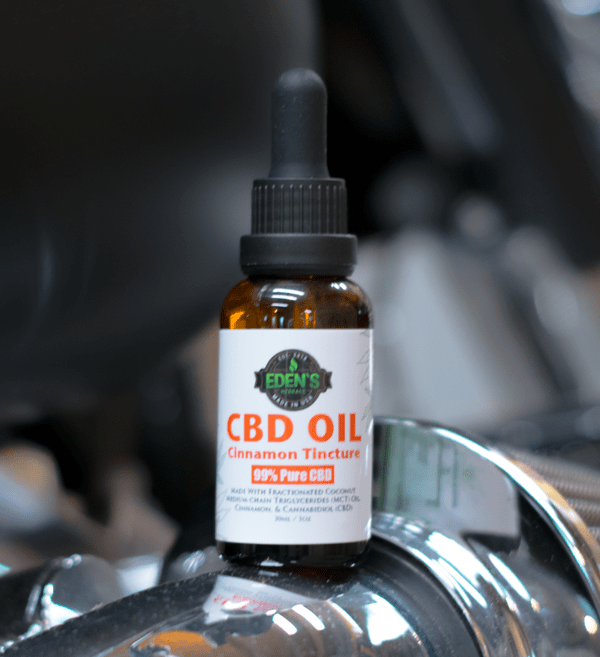 The application of CBD should also be understood for therapeutic purposes. Many studies have been conducted in the last decade, but the main focus is on animals. These studies show the potential of CBD for depression. Until more testing is done, these benefits of CBD usage for human depression are currently theoretical.
In the following cases, CBD appears to have many advantages, in particular:
Fear of speaking in public;

Mild cognitive impairment (MCI);

Anxiety disorders;
Still, many clinicians vouch for cannabidiol (CBD) oil's ability to work wonders for chronic depression.
3. CBD Reduces Anxiety
Cannabis is a well-known alternative treatment to help patients relax and thus is a popular option for anxiety treatment for potentially threatening conditions.
In many research projects on Cannabidiol Oil gummies have been used as a separate product instead of CBD oil.
Medical marijuana can relieve anxiety, studies have shown. Other studies say that anxiety in particular activities is a risk factor or can make some people more unnerved.
Anyone involved in CBD oil should concentrate on cannabidiol research rather than on marijuana for important medical purposes. Although cannabidiol gummy studies are less common, promising studies are still underway.
A small 2010 study found that people with a social anxiety disorder (SAD) may alleviate social anxiety symptoms with gummies. Brain research participants discovered changes in the blood circulation in anxiety-related areas of the brain.
Not only have these cannabidiol products improved the emotions of research participants but they also altered the response of the brain to anxiety.
In a 2011 study, cannabidiol products proved that they can also help alleviate social paranoia. To address public major issues, scientists have specifically analyzed gummies among other cannabidiol products.
CBD anti-depressant effects on animals have been shown in studies published in Medical News Today.
The observation of prior Generalized Anxiety Disorder studies showed that CBD Gummies oil is good in many disorders. These include social anxiety, panic attacks, compulsive anxiety, and PTSD. However, there is little information in the report
about the long-term use of CBD products. Though studies show clearly the function of CBD in short-term treatment, less is documented about longer-term effects and long-term treatment potential.
A 2016 case trial investigated whether a child with a trauma history can alleviate the symptoms of PTSD and sleep-related anxiety disorders. CBD gummies appeared to ease anxiety and regulate sleep patterns for the small child.


4. CBD Diabetes Prevention
According to Cleveland Clinic, there is currently no evidence to support CBD oil's use in diabetes mellitus. However, some diabetic studies are mostly performed with mice, but the effects of CBD on the worldwide epidemic has not been repeated in human studies as of yet. As a result, there are no signs of CBD oil being used any time soon in the diagnosis of diabetes mellitus patients throughout the United States.
Regardless, new studies show that the potential impact on High-density lipoprotein (HDL) level increase has not improved the blood sugar controller, although CBD has improved insulin resistance and increased hormone levels.


Award-winning literary magazine, The journal Diabetes Care published a study on people with type 2 diabetes mellitus in 2016. However, it has been shown that CBD Gummies has rapidly improved sugar in the blood more so than other drugs tested. The researchers suggest that this can be justified in further studies. Additional research is necessary to determine whether control of diabetes symptoms using CBD oil can be more helpful.
5. CBD Gummies can Alleviate Pain
Some forms of medical marijuana, including CBD edibles like gummies, have recently been found to alleviate pain. The human body has an advanced endocannabinoid system, which regulates different functions, such as sleep, appetite, pain, and immunity. The body produces neurotransmitters that link cannabinoid receptors to an endocannabinoid-generating nervous system.

Studies indicate that the influencing of the receptor activity with CBD may alleviate chronic pain. Inflammation and neurotransmitters are significantly lowered.
For example, An injection of CBD in test rats has shown that pain receptors were blocked during surgical procedures. Other studies have shown that oral CBD treatment reduces head and neck pain and inflammation significantly along with other medical conditions.
A variation of full-spectrum CBD and THC is effective in treating multiple sclerosis and sciatic nerve pain in various human studies. The medication of pain in many states is approved with CBD gummy bears which combine THC and CBD. Pure CBD like CBD Isolates is popular with consumers who need a THC free product.
Although the United States Food and Drug Administration has yet to approve oral Cannabis extracts, patients with multiple sclerosis are tested for the effects of monthly use of CBD. The pain, walking, and muscle blocking was decreased by the treatment in participants. The trial did not, however, exclude theories indicating to the placebo effect.
In 28 patients with fibromyalgia, CBD gummies significantly improved the tolerance of muscle aches and quality of sleep. New UCSF Studies found that CBD can efficiently alleviate pain from conditions such as multiple sclerosis and rheumatoid arthritis, particularly in conjunction with THC.
6. CBD is a Natural Skin Care Agent
About 10 percent of all Americans are afflicted with this common skin condition. The secretions in the skin by sebaceous glands cause various factors of acne such as irregularities in genetics, bacteria, inflammatory diseases, and sebum production.
CBD may help to reduce skin condition symptoms as a result of its anti-inflammatory properties and its ability to reduce sebum production, according to the latest scientific research.
Research has shown that doctors have prevented the release of excessive sebum with the anti-inflammatory properties in CBD oils. They stop the increase of acne by inhibiting inflammatory cytokines and sebaceous glands.
The further study continues to show similar results with CBD: due to its exceptional anti-inflammatory properties, this method of acne treatment works efficiently with no harmful side effects.
Albeit promising, human studies are necessary to examine the effects of orally taken CBD compounds on acne. Nonetheless, we are positive that CBD's anti-inflammatory characteristics and ability to regulate sebum production prevent further acne breakouts.
7. Fights Cardiovascular Diseases
The use of CBD can be helpful for studies that are taking a progressive approach to the prevention of cardiovascular diseases. CBD-dominant strains have a range of vascular advantages along with the potential in new research to reduce hypertension.
A variety of conditions such as stroke, cardiac infection and metabolic disorders are involved in Pulmonary Hypertension. Recent findings on the effects of cannabidiol (CBD) have shown that the inhibiting of hypertension's symptoms can be contributed by CBD.
In October of 2018, a Men's Health article reported a new CBD study that treated a small group of healthy adult males with 600 mg of CBD oil as a treatment. Active ingredients of CBD reduce symptoms at a much higher rate in comparison to the reduction of placebo inactive blood pressure prescriptions.
Resistance tests for men who generally suffered from hypertension have also been conducted in the same experiment. Interestingly, one dosage of CBD distributed to adult male participants was shown to lower ocular pressure in men's response to these tests which indicated a lower average heart rate.
Scientists administered that the CBD's ability could be used as possible inhibition to blood pressure, stress and anxiety symptoms.
Assessments involving animal test subjects have confirmed many claims made by CBD enthusiasts. Due to its antioxidant effects and stress lowering properties CBD may reduce inflammation and cell proliferation from cardiovascular disease.
Researchers even found that the treatment could minimize oxidative stress dysfunction. This realization was recorded in experiments where CBD prevented cardiac fibrosis associated with heart failure in diabetic test mice.
Further human studies will be necessary to assess the full potential of CBD products. Regardless, CBD has proven that it has a positive effect on cardiovascular health issues. These include lowering blood pressure and preventing damage to the heart.
8. CBD has Anti-tumor Properties
Though experts are still exploring the anti-cancer properties of cannabinoids, CBD oil has been approved by radiologists on its anti-tumor effects.
Due to the phytocannabinoid's compounds restricting use in medicine, studies have been intended to assess the functions in antiproliferative Cannabis used to make CBD. Its nonpsychoactive properties are well received in human glioma cells U87 and U373. CBD has been added to a growing medium to significantly reduce correlated symptoms associated with a primary central nervous system tumor (gliomatosis cerebri ) in up to 24 hours.
The CB1 antagonist is a cannabinoid inhibitor on the one hand. On the other hand, neuronal CB1 receptors were shown to have anti-tumor effects of CBD for the first time. Cytofluorometric and stain analysis of single-stranded DNA, which was not corrected by cannabinoid antagonisms, indicated the potential use of cannabinoids as a non-invasive agent.
9. CBD May Improve Cancer Symptoms
CBD products can assist in gradually alleviating cancer's nausea and pain symptoms.
In 200 cancer patients without palliation, one study examined the positive effects of CBD and THC products. Pain relief in test subjects who received an extract constituting both properties was significantly higher in comparison with cannabinoid patients who only used THC extracts.
Vomiting, one of the most frequent chemotherapy effects in cancer patients, can also be improved by CBD products to relieve nausea. Some medicines are inefficient, so people look for alternatives to alleviate these painful side effects.
An analysis in 18 chemotherapy patients showed that one oral CBD product and oral THC combined are better than standard therapy for decreasing instances involving nausea. There have also been studies that show that CBD can be an effective cancer-fighting agent in samples given to animals. Another example showed the concentration of CBD increased the cell mortality rate of breast cancer.
Another study has shown that CBD prevents harmful and cancerous cell growth in rats. We can only demonstrate what kind of CBD products can probably work for patients. We need extensive assessments before we can draw any conclusions about its effect on people.
While CBD compounds help to alleviate and treat symptoms of cancer, more research to evaluate the effectiveness of CBD anti-cancer properties is necessary.
10. Helps with Drug Addiction
Researchers suggest recent Cannabidiol (CBD) treatment ranges from a variety of disorders from epilepsy to anxiety which trigger addiction in patients. As an opioid-centric solution CBD can help reduce the epidemic use of opioids in prescription drugs.
Though CBD comes from a marijuana-like cannabis plant, it promotes the tranquility of mind without the high, unlike other cannabis-derived medicine.
Research shows, the dependence of brain chemicals on opioids and prescribed medicines can be regulated by CBD Gummies. Addiction to morphine and heroin substances decreased significantly in test rats given CBD.
The 42 men and women whose experiences with CBD to confirm similar test lab results in humans, currently do not abuse heroin illegally. But further opioids have been the root of fatal overdoses for ex-addicts such as Percocet, Percodan, and Oxycontin. The main issue regarding CBD is its ability to replace addictive prescription drugs.
The participants used in this drug responsiveness study took a Cannabidiol (CBD) solution or an inactive placebo to reduce drug cravings. Meanwhile, neutral and illegal substance-related signals were being presented to the participants. They were similar to videos used by private drug rehabilitation facilities.
Intravenous patterns for the abuse of narcotics and heroin items such as needles and other objects were viewed alongside neutral signals which included relaxing scenes of nature. The use of CBD Gummies in comparison to placebo has been shown to reduce the anxiety and substance abuse cued cravings in human test subjects by 55%. Cannabinoid-related agents such as CBD gummies can ease anxiety and depression and transmit more serotonin to reduce stress.

CBD Chewable Gummies
The US is one of the leading countries in the legal and illegal use of sedatives found in pharmacies. Benzodiazepines (Xanax, Valium, etc.) are officially prescribed to 5% of adults at least once a year.
They are anything but the healthiest substances for the psyche, and if you use them often, the negative effects will only worsen. Also, it's not that easy to get them: you have to make an often expensive appointment with a doctor and show that you need prescription drugs.
These drugs are known for their addictive potential, but a valid substitute appears to have emerged on the market. According to a Google report published at the end of 2018, many Americans share a growing interest in chewable cannabidiol sweets (CBDs).
CBD Gummies (CBD Gummy Bears) was the third most popular food production in 2018. Not only does this form of CBD product curve drug dependence, but it also relieves emotional stress, heart problems, and many other disorders. Gummy Bears is a candy that may contain artificial or natural flavors and artificial or natural ingredients. Some CBD companies may also sell vegan gummies.
CBD works very well, if not, where does that popularity come from? This is confirmed by many research groups and reports from popular users.
If you are suffering from addiction or any of the above-mentioned disorders, I suggest that you buy CBD Gummies that THC free. They have been known to satisfy users with their pronounced soothing effect and can be found in a variety of flavors and doses of CBD.

CBD has not been approved by the FDA to diagnose, treat or cure any illness. All of the articles on this site are written by 3rd party content providers, expert bloggers or Doctors not directly affiliated with Eden's Herbals. Individuals should learn the risks and side effects prior to taking CBD. Make sure to always check with a medical professional before starting any new CBD treatment or medication.