Stress Management with CBD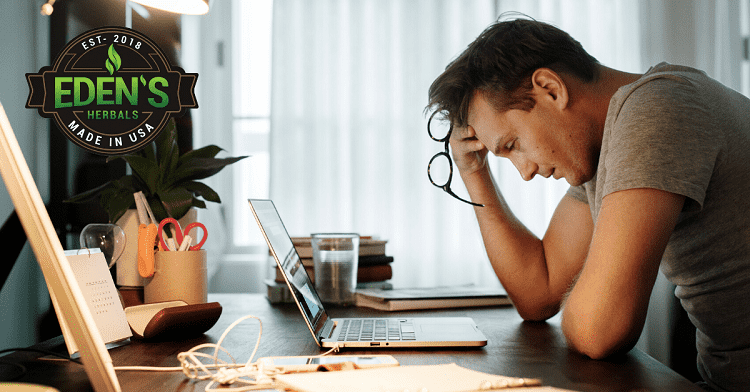 Stress is at an all-time high right now and learning how to cope with stress can be instrumental to maintaining good health. Common ways of relieving stress such as spending time with family and friends are currently unavailable to us as many Americans are under stay-at-home orders due to COVID-19. Managing stress can have effects on your mood and behavior that can affect your overall health.
Why is Stress Important to Control?
Stress can cause physical pain in the body such as tense muscles, chest pains, stomach upsets, and more. It can also cause people to withdraw socially, fall into depression, or experience mood swings. People might be more prone to overeating or under eating, and not exercising enough. A poor diet and lack of exercise can lead to more serious health complications. It's important now more than ever that individuals take control of their health and keep stress in check.
How does CBD Help Stress?
CBD is the non-psychoactive component of cannabis. THC-free CBD allows users to feel the therapeutic benefits of cannabis while still feeling clear-headed and able to fully function. Users report feeling more relaxed, less anxious, and less overwhelmed when regularly taking CBD.
CBD can be taken in many forms, most commonly as oil drops in a tincture or CBD gummies. CBD gummies are a fun and flavorful way to take a dose that will make you feel calm and ready to tackle any situation that may come your way.
How to Manage Daily Stress
There are many ways to manage stress. The most common ways to manage stress are eating a healthy diet, staying active, and keeping in touch with friends and family. Adding CBD to your vitamin regimen can also give you an extra boost to stay calm throughout your day. We recommend taking two or three Eden's Herbals CBD gummies with your morning coffee to ensure you have a calm and stress-free day. With the help of CBD and a healthy lifestyle, you'll be able to keep your health in check, regardless of a global pandemic.
Stay well!