Mother's Day Gift Ideas
Mother's Day is just around the corner but during the current pandemic, many of us cannot be with our moms to celebrate with them in person. Here's a list of gift ideas that are sure to make her feel loved, even from afar.
All moms have aches and pains, it comes with the job of being a mom. Give her the gift of pain relief and relaxation with a CBD salve stick.
2 Bath Bomb
If she can't go to the spa right now, let her create her own spa at home with a bath bomb. She'll be able to relax and unwind in the comfort of her own home.
3) CBD Gummies
Mom is probably very stressed and anxious right now, give her CBD gummies to try to settle her nerves. Not to mention CBD is great for the immune system!
If she's been wanting to try it but not willing to make the purchase herself, Mother's Day is the perfect time to introduce her to CBD and gummies are a great product for first-time use.
4) Gift Card to a Local Restaurant
You might not be able to have a Mother's Day dinner with your mom but you can still get her a great meal. Many local restaurants have the option of purchasing e-gift cards, and offer delivery for those in quarantine. This is a great option to support your local economy and treat your mom to a nice dinner, even if you can't be there in person.
5) Flowers or Chocolate
You can never go wrong with sending flowers or chocolate, they are classics for a reason. Order soon before online retailers are no longer taking requests. Even if they might seem cheesy, they will be sure to put a smile on your mom's face, and let her know that she is loved.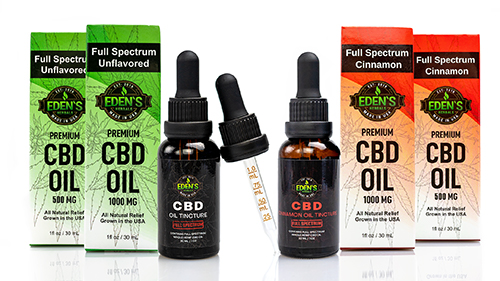 Conclusion
No matter what you get your mom for Mother's Day she will feel happy and appreciated no matter what the gift is. CBD is a great choice during these difficult times. Just make sure you read our guide to buying CBD, so that you know how to get the best and safest CBD products for mom.
Save the in-person celebrations for after quarantine and send her a gift that will make her feel loved, from a safe social distance.
CBD has not been approved by the FDA to diagnose, treat or cure any illness. Individuals should learn the risks and side effects prior to taking CBD. Make sure to always check with a medical professional before starting any new CBD treatment or medication.