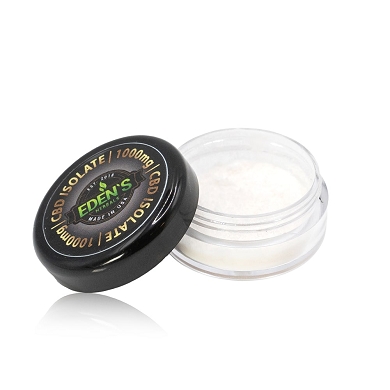 A mature cannabis plant contains hundreds of different compounds which can be further divided into categories of either flavonoids, terpenes, or cannabinoids, each with different properties and benefits. Here's a little breakdown of each cannabinoid we offer in isolate form!
CBD
Here are some possible benefits of CBD:
Anti-inflammatory, beneficial for both chronic pain and daily aches (sports injuries, bumps, bruises, etc)

Calming anxiety and panic disorders

Anti-nausea

Relief from skin conditions such as acne, rashes, or eczema

Aid in preventing seizures
CBG
CBG is one of the most popular cannabinoids extracted from the cannabis plant, as all cannabinoids start out as CBG. As the plant matures, CBG converts into other cannabinoids such as CBD and THC, leaving low amounts of CBG making it less abundant than other compounds at harvest time.
Here are some possible benefits of CBG:
Pain relief

Anti- anxiety and depression

Glaucoma: CBG could be effective at reducing the intraocular pressure associated with glaucoma.

Neuroprotective properties

Anti-bacterial

Decreases inflammation

Increases appetite
CBN
CBN is formed when THC is heated and exposed to CO2. CBN's relaxing properties have helped it grow in popularity as a natural sleep aid.
Here are some possible benefits of CBN:
Sedation: combining CBN with THC, CBD and other cannabinoids can have a sedative effect, helpful for symptoms of insomnia

Immunosuppressant with anti-inflammatory properties

Pain-relief; combined with CBD, CBN can significantly decrease levels of pain and aid in muscle relaxation

Stimulation of bone tissue growth; may help with the production of new bone cells through the activation of stem cells

Neuroprotective properties