Finding the Best CBD Lotion
Posted by Eden's Herbals Staff on 5/19/2021 to
Information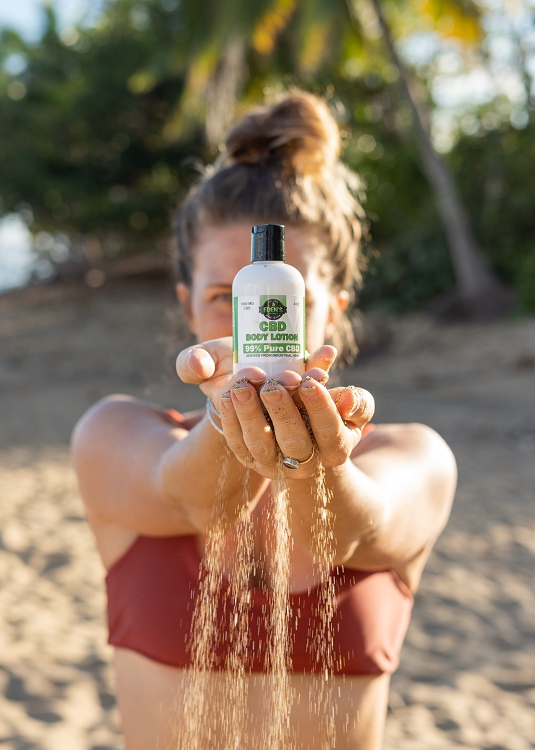 It's not hard to find CBD these days. Finding good CBD though. That is a different story entirely.
It's an all too common scenario.
In search of a solution to your aches and pains, you've decided to try CBD topicals. Friends and coworkers swear by them, and you want to give it a shot.
You get on your laptop and search for topicals CBD cream near me. You're quickly faced with hundreds of websites all offering to ship their "high quality" CBD products directly to your door.
Now you're overwhelmed and don't know who to trust. Flooded with anxiety, you need CBD more than ever.
If this sounds like you, take a deep breath and keep reading. We're going to explain exactly how to find the best CBD topicals on the market.
Let's start with some background.
What is CBD?
Cannabidiol, or CBD, is harvested from hemp plants in the cannabis family. It is non-euphoria producing so it won't get you high. Many people use the product for calming anxiety and fighting insomnia. CBD is also known to help manage chronic pain. There are CBD products that can be ingested, applied sublingually, vaped, or applied to the skin.

Properties of CBD as a Topical
A CBD salve acts as a soothing and anti-inflammatory agent.
CBD also possesses antifungal and antibacterial properties that make it an excellent treatment for acne on your face, back and chest. Those who struggle with psoriasis and impetigo may also appreciate this cleansing quality.
CBD topicals come in sticks, creams and lotions. The stick is the thickest and can be applied to scars and patches of skin irritation.
Creams are generally worked into sore joints, though a lotion or cream can also work to reduce the appearance of scars. CBD lotion for your body or your face can;
Reduce redness and irritation

Slow the development of acne inflammation

Reduce the signs of aging skin
Because CBD has a soothing effect, even sensitive skin won't be irritated by CBD lotion. This could even allow you to use fragrant products that you previously have not been able to tolerate.

CBD's Antioxidant Properties
CBD is a potent antioxidant. This means that CBD in any form can help your body shed the toxins known as free radicals.
In the physical processes of living, we break down atoms. We turn food into energy and waste. We turn oxygen into carbon dioxide. When these atoms are broken down, unpaired electrons are released into our bodies and they bond to our tissues, breaking down cell walls and causing damage.
Antioxidants, which we can take in through what we put in and on our bodies, run around and collect free radicals before they can attach to our tissues.
Because free radical damage builds up over time, you need a steady intake of antioxidants to keep them moving out of the body.
As a topical, your CBD body lotion can limit the damage caused by free radicals over time.
Determining Your CBD Needs
What do you need from your body lotion?
For those with severely dry skin, lotion can cause inflammation instead of adding moisture. With a CBD body lotion, skin cells are first soothed by CBD, then moisturized by the oil and water blended in the body lotion.
Additionally, hemp is loaded with lipids, which can serve as their own emollient.
For those with dry skin and an interest in a DIY product, consider a combination of CBD and shea butter. If you have a sensitivity to nuts, avoid shea butter.
You can also simplify your process and get a good unscented CBD body lotion already blended.
If you struggle with rashes, inflammation, pimples, or bumps you may have better luck with a cream or a topical. Lotions contain more water than emulsifier, while creams and salves contain more emollient.
Starting with a more concentrated product on the affected areas may help to even things out. You can switch to a lotion once you're in maintenance mode on the condition.
Many of us like a bit of fragrance with our CBD body lotion. For those who enjoy chemistry, you might want to split out a bit of your lotion and add an essential oil such as lavender, geranium, or rose.
Lavender is a cleansing agent, while geranium can help if you struggle with mental focus. Rose oil can help to soothe a panic attack.

Keep Things Simple
It can be tempting to buy a CBD lotion loaded with all the good things you've heard about. However, if your skin is prone to irritation or inflammation, overloading it may just bring on another reaction.
For example, Vitamin E oil offers excellent protection against sun damage and many use it to reduce inflammation. If you want to try this oil as a topical for inflamed or reddened skin, do a test run on a patch of irritation and give it 24 hours.
Do the same with your CBD lotion. Do be aware that, unless your CBD lotion states that it offers protection from UV damage, it's not a sunscreen.
Check your skin after 4, 8 and 12 hours to see how your body reacts to the product before deciding on the best path forward. You may be able to use CBD lotion before bed and Vitamin E in the day, but proceed slowly with introducing other products.
CBD body lotion can be expensive. Its important to find a high quality product that is reasonably priced so that extended use will be possible.
Getting a quality container of third party tested CBD body lotion could free you from a skin condition you've dealt with for far too long.
Look For CBD Companies With Third Party Testing
Third party testing of CBD confirms that the product is exactly what is claimed and nothing more. A certificate of analysis proves that they have hired a lab to test their products for quality, purity, and unwanted additions like heavy metals.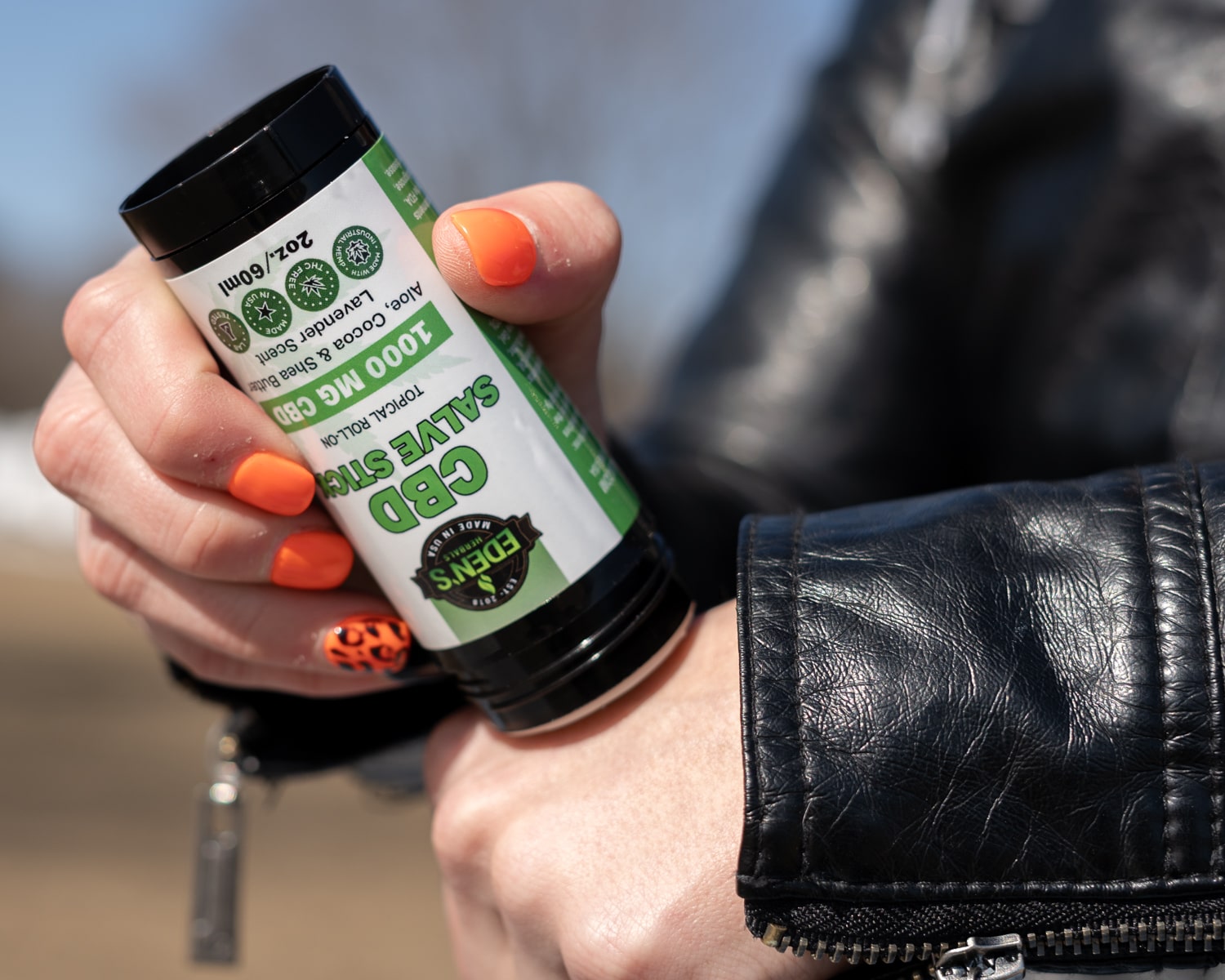 False advertising abounds in every industry. If a manufacturer is willing to invest in third party lab tests, it means they're confident in the product they're delivering.
If a company can provide a certificate of analysis, you know that each bottle of lotion will be consistent natural ingredients.
For those who have dealt with skin challenges including severely dry skin, acne flare ups, rashes and other damage, knowing that your product is pure is of the utmost importance before making a purchase.
Final Thoughts
CBD use is extremely personal. What works for one person may not be effective for another. CBD is very safe with rare and minor side effects.
It is still advisable to consult a qualified physician before beginning a new CBD regiment. This is true of any supplement, regardless of how safe it is.
Additionally, if you choose to blend your own lotion products, make sure that you measure with great care and store your blend as directed to avoid contamination.
Find a company with third party testing and give it a try. CBD topical creams could be the thing that finally frees you from a painful or embarrassing skin condition or relieves your persistent muscle pains.
If you'd like to learn more about CBD topicals, contact Eden's Herbals at [email protected]als.com today!