Can You Travel With CBD? Is it Legal?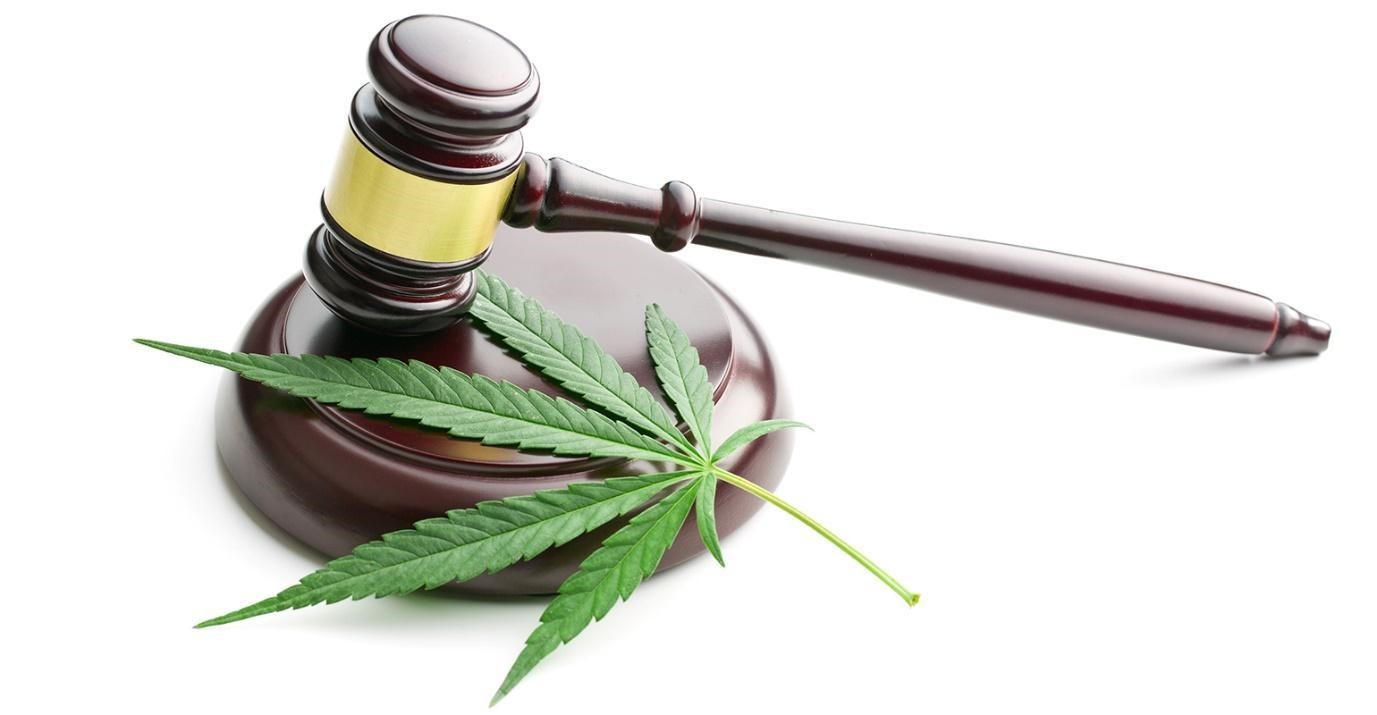 Even though the legal position of recreational cannabis in many countries is black-and-white, contradictory and conflicting laws make traveling with CBD and its legal status a little confusing. In certain nations, some CBD items are permitted, whereas others are forbidden, only compounding the misunderstanding.
Whether you have a curiosity about the legality of Cannabis and CBD in some nations or you aim to travel with CBD from the United Kingdom; our country by country guide about the legal position of CBD will offer all the details and information you require.

DIFFERENCE BETWEEN CBD AND CANNABIS
The umbrella term for all of the plants which exist in the genus cannabis sativa is "cannabis". Cannabis plants can be differentiated into two chief types, i.e. marijuana and hemp.
Marijuana has over 0.3% THC, whereas hemp has less than 0.3% THC. Both marijuana and hemp contain CBD which is extracted from the plant. Although, for CBD oil to be legal in most countries, it is supposed to be derived from hemp.
IS CBD LEGAL WORLDWIDE?
Cannabis is not legal, but CBD is legal in most nations in the world. Though CBD is an extract from the cannabis plant, its legitimacy is immersed in a lot of legislation and regulation, which means that not every individual can purchase, grow, or produce the products. In addition to this, every nation has its laws and regulations which are forever shifting and changing concerning cannabis. It is a minefield responding to queries about the legality of CBD.
IS CBD LEGAL IN EUROPE?
Laws by the E.U. administer the sale of CBD in most European nations. Yet, these nations are permitted to make their own rules and regulations, as well as the level of penalty for breaking them. The leniency and attitude towards cannabis differ immensely from nation to nation in Europe and, as a consequence, so does how the laws and regulations on CBD are policed.
COUNTRY - IS CBD LEGAL?
ALBANIA | NO |

Cannabis and any of its by-products are illegal in Albania. Although, marijuana plants exist all over the country, and the rule is not characteristically imposed. Individuals who use cannabis for their personal use are not normally held, however, the law still commands that the CBD products aren't legal. Due to this reason, CBD oil is considered illegal in Albania and is not worth taking the risk of importing into the country.

AUSTRIA - YES, BUT WITH A PRESCRIPTION

Possession of cannabis had been legalized in Austria in January 2016. Nonetheless, the Austrian Ministry of Health has lately declared a ban on sale of all types of cosmetic products and food which contain CBD, apart from the ones that are delivered by a doctor or some medical professional. Without a prescription for a CBD product, it will not be taken from you in Austria. However, CBD oil is still obtainable as an aromatic oil that is 'not meant for human consumption in some Austrian shops.

BELGIUM - YES, WITH A PRESCRIPTION

Cannabis is legal only for adults who are above the age of 18 and possess only up to 3 grams. Drugs which are derived from cannabis are legal for medical requirements, for example, Sativex. Belgium has an immensely low rate of trial for the ownership of cannabis and is pretty For the last few years Belgium has become well-known for being relaxed with CBD products that are available online and in general and health food stores. Thus, CBD was made illegal in 1912, but it is not well regulated.

FRANCE | YES |

In France, CBD is legal. However, the French government issues that even the slightest amount of THC in CBD would make it illegal. CBD items that have 0% THC are regarded legal for consumption and sale in the nation.

GERMANY -YES, WITH A PRESCRIPTION

CBD and the medical use of cannabis are legal in Germany, but only if you carry a medical prescription and a marijuana card. As long as the THC content is less than 0.2% most CBD products are considered to be medications and can be purchased. However, CBD flower/bud is illegal.

ITALY - YES

The farming of hemp, it's manufacturing, and the sale of CBD has been legalized here, on the condition that the content of THC throughout production is not more than 0.6%.

RUSSIA | NO |

The farming of hemp is considered to be legal in Russia, but any abstraction regarding removing or isolating of cannabinoids is not legalized.

THE UNITED KINGDOM - YES

CBD is legal in this country. Though, the U.K. government has issued that even the smallest trace of THC in CBD products will make it illegal. Consequently, only CBD items that have 0% THC are considered legal for sale and consumption in the country.
IS CBD OIL LEGAL IN CANADA?
Canada had acknowledged and declared cannabis legal for medicinal purposes in 2001 and then even legalized recreational cannabis in 2018. Each province in Canada was given the authority to manufacture particulars for purchasing recreational cannabis, for instance, the age of precondition and how much one owns.
Check online for various ways to purchase CBD Canada.
IS CBD OIL LEGAL IN SOUTH AMERICA?
In South America, the market for CBD items is growing extremely fast with widespread changes to public perception of the hazards and risks of cannabis. The states in South America are flexibly identifying the medical profits that cannabis has to offer, and this is shown in the laws and rules on medicinal cannabis. There is not a lot of information concerning CBD for some South American nations.
IN WHAT US STATES IS CBD OIL LEGAL?
The federal requirements in the USA are that CBD is derived from hemp, consists of less than 0.3% THC, and is legally transported, cultivated, and sold in the country. Although, the distinct states have the final say on further rules or regulations, meaning that every state in the U.S. might have different kinds of legislation.
With the variance in laws and regulations in the nation, it's easier to use a traffic-light system to explain each state's policies:
Green States – Cannabis is legalized and so are all by-products, i.e. CBD oil.
Amber States – Cannabis and related products are okay under certain conditions.
Amber-Red States – CBD is okay under certain circumstances.
Red States – All cannabis products are illegal.
AMBER-RED STATES
In the following states, cannabis is illegal for both recreational as well as medical purposes, but CBD oil is allowed under specific conditions. For example, if it is for specific medical conditions or if it has a lower concentration of the THC content: –
Alabama, Georgia, Indiana, Iowa, Kansas, Kentucky, Mississippi, North Carolina, South Carolina, Tennessee, Texas, Virginia, Wisconsin, Wyoming
AMBER STATES
The following states permit the usage of CBD oil and medical cannabis, however, they may require a prescription: –
Arizona, Arkansas, Connecticut, Delaware, Florida, Hawaii, Illinois, Louisiana, Maryland, Minnesota, Missouri, Montana, New Hampshire, New Jersey, New Mexico, New York, North Dakota, Ohio, Oklahoma, Pennsylvania, Rhode Island, Utah, West Virginia.
GREEN STATES
The following states permit the use of recreational and medicinal cannabis, and you can easily purchase CBD: –
Alaska, Colorado, California, Maine, Michigan, Massachusetts, Nevada, Oregon, Vermont, Washington, Washington D.C.
BOTTOM LINE
As we've discovered, traveling with CBD products and their legal state is as varied, diverse, and wide-ranging as this planet itself. If you are even a little bit unsure regarding the traveling laws and regulations of CBD in a particular country, the best advice is to choose to be safe and do not travel with it.