CBD for Tinnitus
Posted by Eden's Herbals Staff on 12/20/2021 to
Information
Read on if you have ringing pain in your ears not caused by outside noises, known as tinnitus. Relief may be on the way - and it comes in the form of a delicious, edible treat. CDB gummies are the latest craze. They're convenient, easy to take, and, best of all, treat a variety of conditions.
Unfortunately, medical researchers have yet to find a treatment for tinnitus, a painful condition that causes ringing in the ear. Currently, over 50 million Americans have this debilitating disease. Because CBD has shown such great promise in treating other conditions, many tinnitus sufferers are curious to know if CBD can help them.
What Are CBD Gummies?
CBD gummies are a great-tasting, accessible form of CBD. Other popular CBD options include CBD oil, topicals, and even CBD dog treats! Because of their convenience, CBD users enjoy using gummies at work or while on vacation. Best of all, you're getting all the health benefits of CBD, such as pain relief and insomnia.
Are CBD Gummies the Same As CBD Oil?
Although the delivery methods are different, CBD gummies are no different, physiologically, than CBD oil. Depending on the dosage, your body will react to CBD gummies as it would with CBD oil.
How Does CBD Work?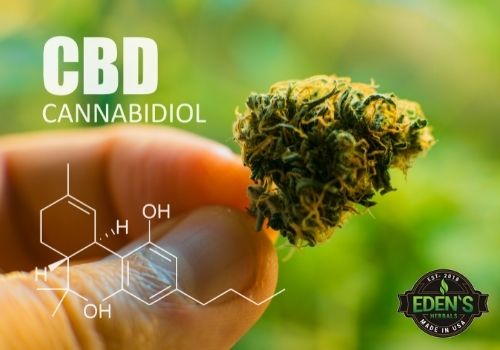 CBD (cannabidiol) is derived from the hemp plant Cannabis Sativa. Researchers have just now begun to understand the health benefits of CBD. For example, the FDA recently approved CBD-based drug Epidolex to treat seizures. In addition, Congress passed the Farm Bill Act in 2018, making CBD legal.
The two main compounds found in cannabis, THC (Tetrahydrocannabinol) and CBD, are the workhorses providing the most health benefits for users. While THC is the compound that gives users a high, CBD offers you an alternative, non-intoxicating form of cannabis. CBD is used to treat a wide range of problems, including the following:
Alzheimer's

Anxiety

Heart Disease

Skin Disorders

Multiple Sclerosis

Irritable Bowel Syndrome

Chronic Pain
What Is Tinnitus
Tinnitus is best defined as a ringing in the ear. Researchers are still trying to understand the causes. Tinnitus is more common in our aging population, but it can occur at any age. Not all tinnitus sufferers have the same symptoms. Some suffer from a constant ringing, while some only have a mild case. Tinnitus is usually associated with the following issues:
Ear Wax Buildup

High Cholesterol

High Blood Pressure

Ear Damage or Accident

Exposure To Loud Noises

Ear Tumors
How is Tinnitus Treated?
Unfortunately, there is no known cure for tinnitus. Instead, physicians focus on treating the symptoms associated with treating tinnitus. Doctors will often consider removing earwax and other underlying symptoms before prescribing medication. Because there's no medication specifically for tinnitus, your physician might prescribe habit-forming sedatives to help alleviate the symptoms.
How CBD Helps with Tinnitus
CBD interacts with the body's ECS (Endocannabinoid System) to reduce inflammation, the primary cause of most diseases. Every mammal, including humans, has an ECS system, which controls all physiological functions, such as the nervous system and sleep functions. When CBD is ingested, it reacts to the two primary ECS receptors, CB1 and CB2, to provide relief from certain diseases.
Researchers have found some promising results by addressing some of the symptoms associated with ear-ringing and including CBD as a daily regimen. For example, a 2019 study showed that CBD helped sufferers from the effects of stress and anxiety caused by tinnitus. Other encouraging reviews on CBD's effectiveness include the 2018 World Health Organization report and a 2018 study published in Neuropsychopharmacology.
The potential of CBD is incredible. Although we are still in the beginning stages of its medical potential, promising research suggests people living with tinnitus can benefit from CBD. By addressing many of the underlying causes associated with tinnitus, many tinnitus patients should consider CBD as an option for relief.
How Much CBD Gummies Should I Take?
Finding a starter CBD dose for tinnitus can be a little tricky if you haven't tried CBD before. You should aim for the lowest possible dose and see how your body reacts when starting a CBD regimen.

Because CBD gummies are THC-free, there's no risk of getting high. You can play around with the doses and find a middle ground that best helps you. Eden's Herbals offers CBD gummies in 500 mg and 1,000 mg and are 99% pure CBD.

Check out our Eve's Sour Apple CBD Gummies if you prefer more flavor. One of our top sellers, Eve's sour apple gummies, is manufactured using high-quality hemp oil and lab-tested. There are 60 mg per gummy and 1200 mg per bag. Take the bag with you to work, and if you hear ringing and start to panic or feel stressed, take a gummy and wait a few minutes. You can add more, depending on how you feel. You won't have to worry about getting high, either.
Are CBD Gummies Safe?
There are some side effects, such as nausea and anxiety, but generally, CBD gummies are safe and well-tolerated. CBD gummies and edibles, like the ones from Eden's Herbals, are dairy-free, gluten-free, fat-free, and even ship for free!
It's essential to check your manufacturer's website to see if the company has offered third-party testing on their CBD. Eden's herbals, for example, provides two certificates on our website, ensuring both quality and THC content.
How CBD Gummies React To Each Individual
Each person will react differently to CBD. Some people suffering from tinnitus take their CBD gummies right before bed. They find this helps ease tension and promotes better sleep, thus enabling better deal with the inner ear noise. Others use CBD gummies at work in particularly stressful situations. For example, taking one or two gummies before starting your day can promote relaxation and ease stress.
You might see the effects of CBD gummies right away. If you don't notice the CBD working immediately, don't worry. In some people, it can take up to a week to work with your body's ECS system.
If you want to learn more about CBD for Tinnitus, contact Eden's Herbals at [email protected] today!
*These statements have not been evaluated or approved by the Food and Drug Administration and are not intended to diagnose, treat or cure any illness. Medical advice should be taken from a medical professional.
All of the articles on this site are written by 3rd party content providers, expert bloggers or doctors not directly affiliated with Eden's Herbals.
Individuals should learn the risks and side effects prior to taking CBD. Make sure to always check with a medical professional before starting any new CBD treatment or medication that is not FDA approved.