CBD for Neurodegenerative Disorders
Posted by Eden's Herbals Staff on 2/10/2022 to
Information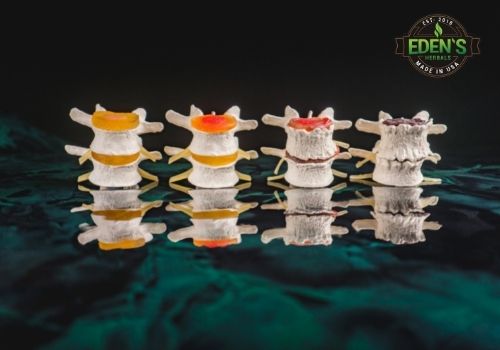 As neurodegenerative diseases continue to rise in the U.S., new hope may be emerging in the form of CBD. We're all familiar by now with the reports of a growing number of people who have Alzheimer's and dementia, as well as Parkinson's disease. Culprits include pesticides, heavy metals in our food supply, and poor dietary choices.
Recent reports say that, by 2030, 1.2 million Americans could be living with Parkinson's disease. Just last year, the Alzheimer's Disease Association reported that more than 6 million Americans might currently have Alzheimer's. In this post, we'll cover everything you need to know about CBD and its incredible potential for treating symptoms associated with neurodegenerative conditions.
List of Common Neurological Disorders
As we age, our risk of being affected by a neurodegenerative disease increases dramatically. Other factors that play a role are genetics and the environment - such as exposure to pollution. Neurodegenerative diseases come in many forms, but scientists currently agree the following are the most common.
Alzheimer's Disease / Dementia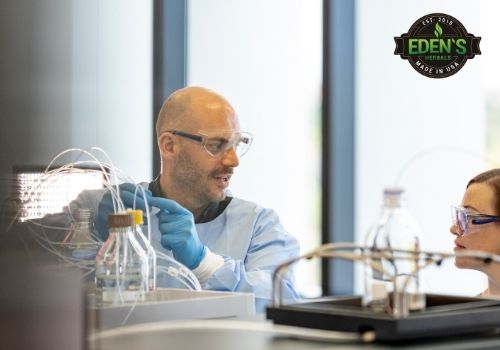 Alzheimer's affects your memory and progresses over time. There is no cure. Alzheimer's is also the number one form of dementia, accounting for 80 % of dementia cases. Apart from memory loss, Alzheimer's also affects thinking and behavior. Scientists believe Alzheimer's is caused by neurons not interacting properly inside your brain - leading to premature brain cell death.
Parkinson's Disease
Parkinson's, or P.D., affects your dopamine levels in an area of the brain knowns as the substantia nigra. Symptoms generally progress over time. According to the Parkinson's Disease Foundation, symptoms include:
Loss of Balance

Bradykinesia (Slowness of Movement)

Rigid Limbs

Tremors

Multiple Sclerosis (M.S.)
M.S. affects the central nervous system through the spinal cord and brain. Scientists have determined that M.S. patients' brains are attacked by their immune systems. This causes damage to delicate nerve fibers. Symptoms include:
Tingling

Numbness

Mood Swings

Memory Problems

Fatigue

Blindness

Lou Gherig's Disease (ALS)
A progressive disease with no cure, ALS, or amyotrophic lateral sclerosis, affects the brain and spinal cord nerve cells. First discovered in 1869, ALS kills off healthy neurons in the brain, leaving you unable to transfer information to the spinal cord. Eventually, ALS affects all your motor skills, including muscles.
Ataxia
A disease of the nervous system, ataxia affects all age groups. Symptoms include:
Feeling Drunk

Slurred Speech

Falling or Stumbling

Incoordination

Huntington's Disease
A rare genetic disease, Huntington's, affects 41,000 Americans. An additional 200,000 are considered at-risk of inheriting Huntington's. Symptoms include:
Mood Swings and Depression

Impaired Memory

Involuntary Movement

Weight Loss

Slurred Speech
How Does CBD Work?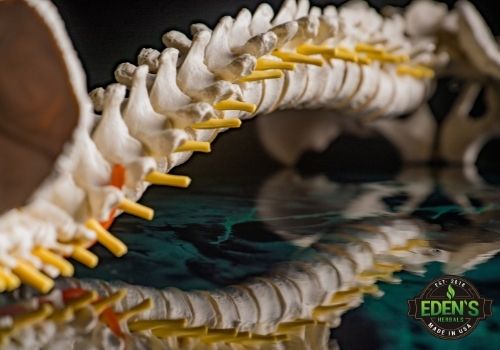 When ingested, CBD (cannabidiol) works with receptors in your endocannabinoid system (ECS). The ECS is a vast physiological system responsible for our central nervous system. It affects everything from mood to inflammation and pain. Several studies have shown CBD's effectiveness in treating a wide range of conditions. Some of the more common ailments CBD helps with include the following:
Epidiolex (the first CBD-based FDA approved drug used to treat severe epilepsy)

Acne

Heart Disease
CBD for Neurogenerative Disorders: What The Research Says
A 2020 study indicated that CBD showed strong potential as a "pharmacological tool for the treatment of neurodegenerative disorders." As we age, inflammation and oxidative stress (O.S.) build up and cause cell damage. Once the damage occurs, it affects the central nervous system.
The two most common neurodegenerative diseases, Parkinson's (P.D.) and Alzheimer's (A.D.), are particularly vulnerable to oxidative stress.
Because of its anti-inflammatory properties, researchers have conducted several studies using CBD as a potential neuroprotective agent.
In 2018, for example, researchers showed CBD had a positive effect on mitochondrial dysfunction. This is a leading contributor to neurodegeneration.
Additionally, scientists provided solid evidence of CBD's therapeutical efficacy in patients with the following disorders:
CBD for Alzheimer's
In one study with A.D. transgenic mice, scientists found evidence CBD helped reduce symptoms associated with Alzheimer's. Researchers determined CBD showed potential in preventing both social withdrawal and facial recognition. Another animal study proved that A.D. subjects treated with CBD counteracted memory alterations.
CBD for Parkinson's
It is widely known that Parkinson's (P.D.) is strongly influenced by our brain's reaction to Oxidative Stress (O.S.). Scientists isolated receptors in our brain that responded therapeutically to CBD treatment.
CBD for Multiple Sclerosis
In a recent, groundbreaking study, researchers found that CBD, THC combo relieved M.S. symptoms. It also extended the silent cutaneous period.
CBD for ALS
In treating ALS, there is mounting evidence that a CBD/THC Combo helps manage spasticity. ALS patients treated in one study said that CBD: THC treatment significantly reduced their symptoms.
CBD for Huntington's
At present, there is no cure for Huntington's (H.D.). CBD may provide some relief for the disease. New research showed CBD, taken in combination with THC, demonstrated therapeutic potential for H.D. test subjects.
How To Use CBD for Neurodegenerative Disorders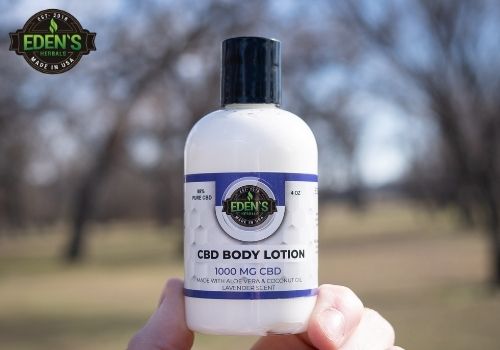 For the greatest therapeutical-grade benefits, use a CBD: THC Combo. As discussed, scientists have demonstrated a strong link between the brain and CBD: THC therapy. It's no surprise that these two compounds are considered the "heart and soul" of the more than 100 compounds that make up cannabis Sativa.
Fortunately, we offer lab-tested, CO2 extracted Full-Spectrum CBD oil that contains all of the compounds necessary for brain health - including THC.
If you're suffering from a neurodegenerative condition, or want to achieve better brain health, consider adding supplements to your daily CBD regimen.
Because many neurodegenerative diseases are caused by a poor immune system, take a daily Vitamin D with K-2 supplement. For added health benefits, add an immune system booster as well. Having both high levels of vitamin D and essential minerals, like turmeric, improve your immune system and overall health.
Since lifestyle factors and toxins found in the environment play a role in neurodegenerative diseases. It is important to watch what you eat and avoid heavy metals (PCBs and other chemicals found in some soaps, for example). Be patient with your CBD regimen, as well. You may not notice a change for the first 8-12 weeks. Stay consistent with your treatment and continue using your CBD, even after you start feeling better.
Other Things To Consider When Buying CBD
When purchasing your CBD, look for organically grown ingredients. Eden's Herbals, for example, uses American-made, organically grown hemp for all our products. You can also incorporate CBD gummies into your daily routine. Sometimes, if you're nervous or want a quick CBD boost for extra energy, CBD gummies make a quick and discreet snack.
The World Health Organization (WHO) has stated that CBD is well-tolerated and poses few side effects. You may still consider starting with the smallest dose possible and seeing how your body reacts. Every individual is unique, so listen to your body. Remember, you have cannabinoid receptors already present in you. Adding CBD will activate those receptors and help restore balance.
If you want to learn more about CBD for neurodegenerative diseases, contact Eden's Herbals at [email protected] today!
*These statements have not been evaluated or approved by the Food and Drug Administration and are not intended to diagnose, treat or cure any illness. Medical advice should be taken from a medical professional.
All of the articles on this site are written by 3rd party content providers, expert bloggers or doctors not directly affiliated with Eden's Herbals.
Individuals should learn the risks and side effects prior to taking CBD. Make sure to always check with a medical professional before starting any new CBD treatment or medication that is not FDA approved.