This CBD Pistachio Cake will BLOW YOUR MIND! This vibrant green fluffy cake will provide both a delicious celebration for you and your guests, but also a calming and relaxing effect consistent with CBD infusion. Easy to make and highly addictive, you have been warned!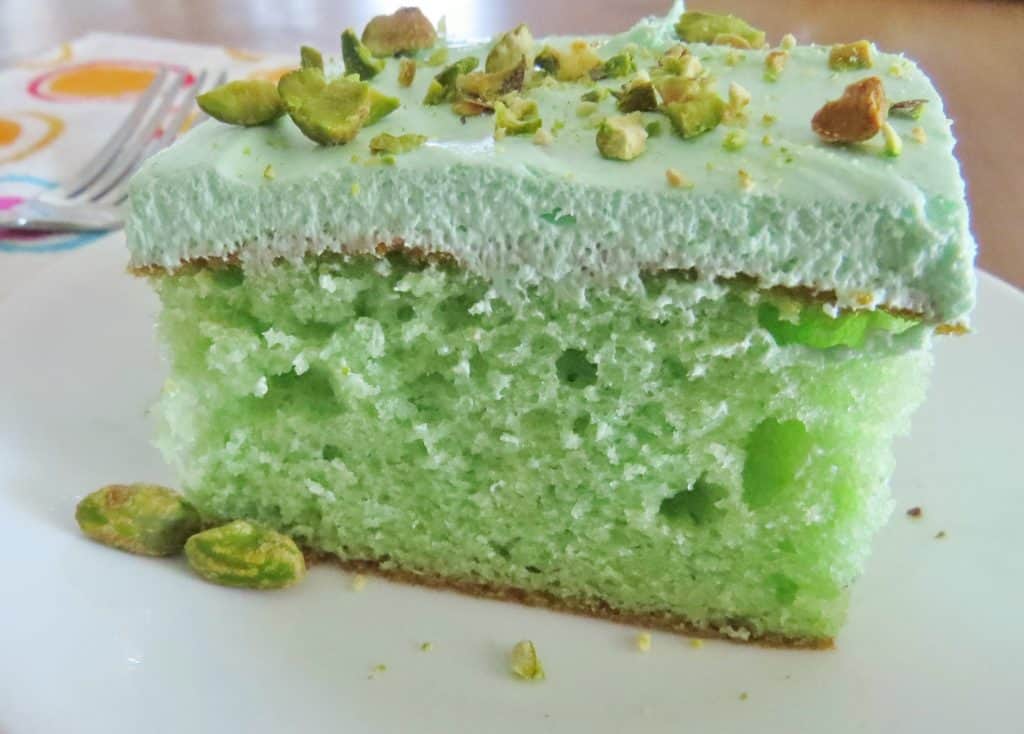 Prep Time: 20 minutes
Cook Time: 30 minutes
Total Time: 50 minutes
Servings: 8
INGREDIENTS
For The Cake
1 box vanilla, white or yellow cake mix

1 (3.4 oz.) box instant pistachio pudding


3 eggs

1 cup oil

1 cup milk

green food coloring (optional)
For The Frosting
1 (3.4 oz.) box instant pistachio pudding

1 (8oz.) tub frozen whipped topping, thawed

green food coloring (optional)
Preheat oven to 350F degrees.

Spray a 9x13 baking dish with nonstick spray.

In a medium bowl, combine dry cake mix with dry instant pistachio pudding.

Mix those together until combined. Then add in eggs, oil, and milk. Stir just until combined.

Stir in about 6 to 8 drops of green food coloring until fully incorporated.

Pour into prepared baking dish. Bake for about 25-30 minutes. If you insert a toothpick into it, it should come out clean when done.

Allow cake to cool completely before making the frosting.

To make the frosting, put instant pistachio pudding mix into a mixing bowl.

Add in 1/2 cup cold milk and CBD Isolate. Stir until combined.

Now stir in your thawed whipped topping.

Once again, I put in a few drops of green food coloring to really bring out that green color. About 5 drops or so.

Spread frosting onto the cooled cake.

Slice and serve. If you like, sprinkle with some crushed pistachios.