Best Full Spectrum CBD Oil
Posted by Eden's Herbals Staff on 12/8/2022 to
Information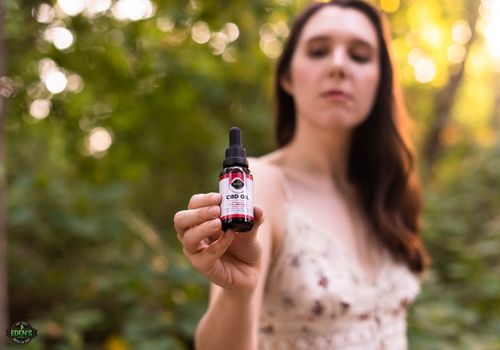 Look no further when choosing the best full-spectrum CBD oil! In this post, we'll share our top picks for the best products on the market. We'll also give you an overview of what to look for when choosing a full-spectrum CBD oil, so you can decide which product is right for you.
What is Full Spectrum CBD oil?
Full spectrum CBD oil is a form of cannabidiol, or CBD, derived from hemp and other cannabis plants. Unlike isolate or synthetic forms of cannabidiol, full spectrum CBD contains various plant compounds, including:
Flavonoids

Terpenes

Essential Minerals

Vitamins
What are the Benefits of Full Spectrum CBD Oil?
This combination provides an array of potential health benefits. Research suggests that full-spectrum CBD oil may reduce pain and inflammation.
By boosting serotonin levels in the brain, CBD is also thought to be effective in treating:
Additionally, evidence suggests that full-spectrum CBD oil could help improve skin health. Suppressing excessive sebum production can help minimize:
acne breakouts

reduce redness

reduce irritation
Taking full spectrum CBD oil is becoming more popular amongst people looking for natural ways to improve well-being.
How to choose a quality full-spectrum CBD oil product
Choosing a quality full-spectrum CBD oil product can be daunting with the large variety of options available on the market. When shopping, it is vital to pick a reputable source that takes pride in its products. Ensure the company provides third-party lab reports verifying potency and purity. Reading labels carefully can also show product's quality and ingredients.
When shopping online, it is critical to locate the following:
Ingredient lists

Processing methods

Additional information and dosing
If a company doesn't disclose this information, it should not be trusted to deliver consistent results.
Always look for hemp that is grown organic. CBD sourced from organic sources is more reliable due to sustainable farming practices. This gives no chance of contamination from pesticides or additives.
Finally, make sure that the chosen oil comes in a dark container or box. Light can degrade CBD over time and make it less effective.
Taking these steps will help users find a full-spectrum oil they can trust to get fast results every time.
The difference between full-spectrum CBD oil and other types of CBD oil
Cannabidiol, or CBD, is a non-intoxicating cannabinoid found in the hemp plant. As the health benefits of CBD become more known, many companies are now offering CBD oil products in various forms. One thing to be aware of when it comes to CBD oil is the difference between full-spectrum and other types of CBD oil.
Broad spectrum Oil and isolate products are stripped of all their natural ingredients except for CBD. Full-spectrum includes other compounds from the plant, such as terpenes and other cannabinoids. Full-spectrum will also include minimal amounts of THC.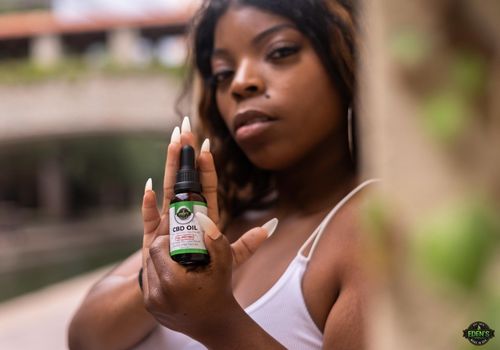 Since THC has proven to work with other cannabinoids, some people prefer full-spectrum oils. That being said, full-spectrum contains trace amounts of THC (less than 0.3%). This can potentially cause a positive result on drug tests even though it is not intoxicating or psychoactive.
Potential users must consider this when deciding which type of CBD oil to use. Further research is needed before any definitive conclusions can be made about the health benefits of using these different forms of CBD oil.
How to Take Full Spectrum CBD Oil For the Best Results
1000 mg Full Spectrum CBD Oil can significantly strengthen the body and reduce:
There are many ways to take it, so it is important to find the one that works best for you. For example, some people prefer to mix the CBD with a drink or food, while others find that it works better when applied topically on the skin.
Additionally, selecting the best delivery system is critical for achieving optimal results. For instance, tincture oils are quickly absorbed into the bloodstream, producing fast relief. In contrast, edibles such as gummies tend to work slower over the course of several hours.
A 1000mg Full Spectrum CBD Oil is generally recommended to be taken twice daily to enjoy full effects. Taking it regularly helps support your health holistically over time.
A key thing to remember is everyone responds differently to CBD oil. Finding what works best for you may require experimenting with different methods until you achieve your perfect dose.
Full spectrum CBD oil Frequently Asked Questions Answered
Most people interested in taking CBD oil have heard of Full Spectrum CBD oil, but they may not know the specifics. Full spectrum CBD oil includes all cannabinoids and compounds found naturally in the hemp plant, including:
terpenes

flavonoids

fatty acids

other important molecules
The most abundant cannabinoid in full-spectrum products is cannabidiol or CBD. CBD offers many therapeutic benefits without psychoactive effects.
The presence of multiple cannabinoids creates a powerful "entourage effect". By taking the cannabis compounds together as whole-plant extracts rather than alone, there's an increased likelihood that the product will produce benefits.
Here are some answers to common FAQs about this type of product to help you make an informed decision when shopping for Full Spectrum CBD oil.
Q. How does it differ from isolates?
A. Isolate products contain only one specific compound or molecule. In contrast, the Full Spectrum typically contains all active compounds in hemp plants.
Q. Does it contain THC?
A. Full-spectrum products can legally contain up to 0.3% THC per dry weight. However, reputable brands do not offer products including more than a trace amount of THC in their lab analysis results.
Q. Can CBD show up on a drug test?
A. Again, this depends on the specific product you choose and your natural levels of THC metabolite. As a general rule, if you use a full spectrum product with non-detectable THC levels, then your result should be negative for THC use.
Q. How does it work?
A. Full Spectrum products support human health by creating an "entourage effect" that we mentioned earlier. These include cannabinoids like CBG and CBC and terpenes like Myrcene and Pinene. By combining these components into one product, you get more amplified effects than you would receive with any single compound alone.
Conclusion
Full spectrum CBD oil is a type of CBD oil that contains all of the compounds found in hemp plants, including, CBD, terpenes, essential oils and other trace cannabinoids.
Full-spectrum CBD oil has been shown to provide more potential health benefits than different types of CBD oil. This being because it contains a broader range of beneficial compounds.
When choosing a full-spectrum CBD oil product, it is crucial to pick one that is made from high-quality ingredients. Make sure it has undergone third-party testing for potency and purity. You can take full spectrum CBD
oil sublingually (under the tongue), add it to food or drinks, or apply it topically.
Start with a low dosage and increase as needed over time for the best results. If you have any questions about taking full spectrum CBD oil not answered here, feel free to contact us or speak with your healthcare provider.
If you want to learn more about finding the best Full Spectrum CBD Oil, contact Eden's Herbals at [email protected] today!
*The Food and Drug Administration has not evaluated or approved these statements. They are not intended to diagnose, treat or cure any illness. Medical advice should be taken from a medical professional.
All of the articles on this site are written by 3rd party content providers, expert bloggers, or doctors. They are not directly affiliated with Eden's Herbals.
Individuals should learn the risks and side effects before taking CBD. Always check with a medical professional before starting any new CBD treatment or medication that is not FDA-approved.