Why is CBD Popular
Posted by Eden's Herbals Staff on 7/14/2020 to
Information
At this point, you'd have to live under a rock to avoid it. CBD is one of the most popular products available on the market today. CBD products have become red-hot sellers, resulting in the birth of a giant new market. This has also opened the door for many entrepreneurs to make a great profit while selling a beneficial product to consumers.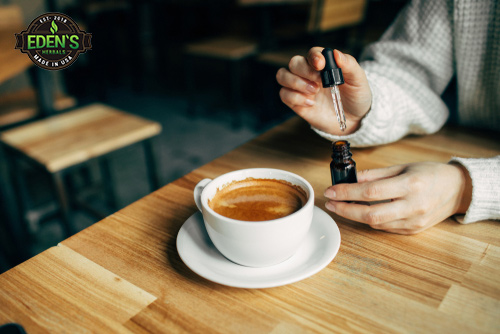 Why is this product so popular, and what does that popularity look like? Let's take a look.
How Popular Are CBD Products?
Really, really popular.
A brief look shows that the market for CBD is absolutely exploding. While CBD had been on the market for years before 2018, it occupied a legal gray area. It was not marijuana but still came from the cannabis related hemp plant.
That gray area changed in December 2018 with the passage of the 2018 Farm Bill. As a result of that federal action, the product was removed from the list of Schedule 1 drugs. This meant it was cleared for federal sale, regulation, and transportation.
It's popularity then shot through the roof. An August 2019 survey showed that 1 in 7 Americans have tried CBD. This means that 64 million Americans have used it. This demand led to an explosion in the CBD market. One survey estimates that CBD will generate $20 billion by 2024. Another says that the market will more than double every year for the next three years.
All of this data begs the obvious question: Just why is CBD product so popular?
Potential Health Benefits
A flood of research has been done to determine the potential health benefits of CBD. Much of that research has been positive.
CBD works by affecting your endocannabinoid system. This system in your body can impact a variety of physiological sensations. CBD does not bind directly with cannabinoid receptors in your body. Instead, it makes the bind between your body's naturally produced cannabinoids and its receptors stronger and last for longer periods of time. This, in turn, can positively impact many sensations that you experience.
Thus far, only one drug, Epidolex, has been formally approved by the United States Food & Drug Administration. The medicine is used in the treatment of two rare seizure disorders in children and prescribed like any other prescription drug. As you can imagine, seizure reduction is one documented benefit of CBD.
Additional research has found that there may be other health benefits of CBD.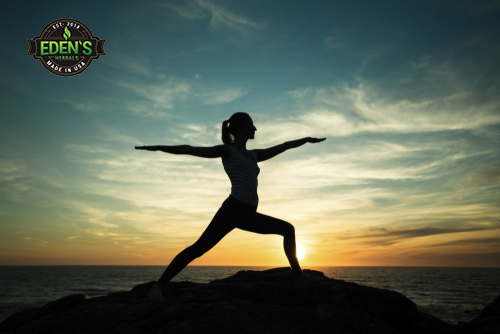 Benefits of CBD
Pain reduction

:

S

tudies in animals have shown that the CBD may be helpful at reducing pain. Reviews have found that CBD can reduce inflammation, increase movement, and decrease swelling. This can help people who suffer from arthritis, chronic pain, and multiple sclerosis.
Sleep improvement:

S

ome studies show that CBD can help people get a better night's sleep. One study found that CBD is associated with an improvement of REM Sleep Behavior Disorder. This is an illness common in individuals with Parkinson's Disease.
Stress relief:

CBD is used by many for stress relief purposes. CBD helps reduce anxiety and promote better sleep. There is even evidence that CBD can positively impact the chemical interactions that cause stress. More research is needed though.
CBD is believed by many to be a more natural way of addressing various types of pain. CBD is typically processed as little as possible. This helps it retain as many of its natural ingredients as possible. As such, it is viewed by many to be a more holistic method of addressing a variety of ills.
To be clear, you should always talk with your doctor before taking CBD. Like any other supplement, there will be concerns over its interaction with certain drugs. However, CBD's side effects - if they happen at all - are generally found to be mild and tolerable. This is another benefit of the product. Its side effects may be more manageable than many traditional forms of medication.
Types of CBD
This product practically offers something for everyone. Indeed, its flexibility has unquestionably contributed to its overall popularity.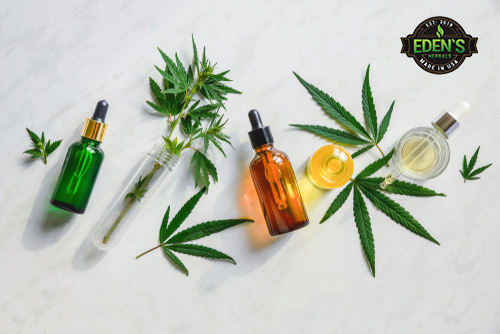 Its flexibility exists in two forms. First, there are different types of CBD. These include:
Full Spectrum:

Full Spectrum comes with all of CBD's naturally occurring ingredients. This includes all flavonoids, terpenes, and cannabinoids, including THC. THC is the cannabinoid found in marijuana that causes intoxicating effects.
Broad Spectrum:

Broad Spectrum is identical to Full Spectrum in all aspects, save one: It contains no THC.
CBD Isolate:

CBD Isolate is the purest form of the product available. It contains nothing but pure CBD. All other flavonoids, terpenes, and cannabinoids have been filtered out.
Some of these types of CBD may not be appropriate for you, depending on your work or legal situation. For example, it is possible that the full spectrum product could result in a positive drug test. If you are concerned over a possible drug test, you should avoid Full Spectrum and stick with Broad Spectrum or Isolate. Look for companies such as Eden's Herbals that offer employer-friendly THC-free CBD products.
It is also worth noting that there are many ways of consuming or ingesting CBD.

CBD Products
CBD Gummies:

CBD Gummies are snack treats that are loaded with the cannabinoid. CBD Gummies are one of the most popular edibles that are available on the market today.
CBD Oil Tinctures:

CBD Oil can be taken sublingually. This is one of the fastest ways to get CBD into your system. CBD Oil can also be mixed into a variety of foods and drinks. CBD Oil Tinctures can come in a variety of flavors, making it easy for you to find a version you like.
CBD Topicals:

CBD Topicals come in balms, creams, lotions, and more. They are often used for skincare or targeted pain relief.
CBD Dog Treats:

Yes, there are CBD Dog Treats. Some studies have found that CBD may work in dogs the same way that it does in humans. This means CBD can help reduce pain and seizures. Just like in humans, you should check with your veterinarian before starting CBD.


Conclusion
The popularity of this product can be attributed to many things. It is clear that the different types of CBD, and benefits of CBD, have helped the CBD market grow quickly. If current trends are any indication, CBD will continue to expand in demand and popularity, and CBD is here to stay.