Six Common Misperceptions Of CBD
Posted by Eden's Herbals Staff on 9/3/2021 to
Information
Many people are curious about CBD oil and how it works. Studies have shown that cannabidiol provides incredible and powerful treatment for seizures.
For example, does CBD really help with pain relief and anxiety? For those who have tried CBD, the answers are clear and profound, but there are some other common misperceptions about CBD.
So we wanted to clarify what some of these misconceptions about CBD are and provide some real science to stop misleading statements about this powerful, holistic treatment.
6 Misperceptions About CBD
As the United States and other countries embrace legalization, one of the main statements we often see is about CBD's legality. We'll take a look at why CBD oil is still taboo in some areas and shed some light on whether CBD oil is safe to use.
Misperception #1: CBD Isn't Legal
In 2018, the Agriculture Improvement Act was passed and changed the definition of marijuana so that it didn't include hemp anymore. This also classified cannabidiol or CBD as a non-controlled substance when below the 0.3 percent delta-9 THC threshold. DEA registration is also not required to cultivate or research CBD.
Not all states are clear on CBD oil's legality. In some states that are laws that allow the sale of retail CBD and hemp-derived products. Many still do not have any classification for whether CBD is illegal or not. See if your state has laws on CBD oil.
Misperception #2: CBD Gets You High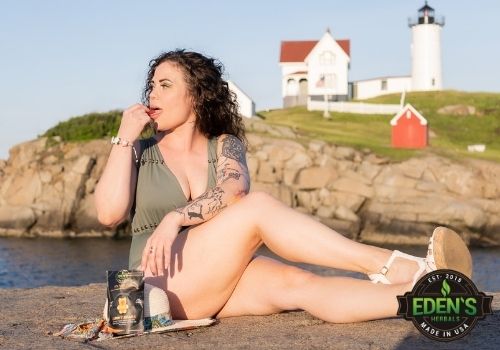 Does CBD get you high? It's not psychotropic and doesn't work like THC. You won't feel any psychoactive effects or experience the highs of a typical marijuana strain. That's because it doesn't have enough THC.
However, full spectrum CBD does contain some small trace amounts of THC, but this is within legal limits in most states with laws allowing CBD use.
Misperception #3: CBD Isn't Scientifically Proven To Work
Actually multiple studies have been conducted that show CB oil is helpful for treating a variety of medical conditions. In fact, the FDA approved a CBD-based medication to treat seizure disorders. The results of medical trials compelled the FDA to allow this new medication through and become approved for use.
This also threw the schedule status of cannabis and CBD oil into question, as it's being used as a medication.
For other conditions, multiple studies have been conducted on CBD to treat ulcerative colitis and even colon cancer. Another study from 2017 found that CBD lessened anxiety.
Misperception #4: CBD Doesn't Work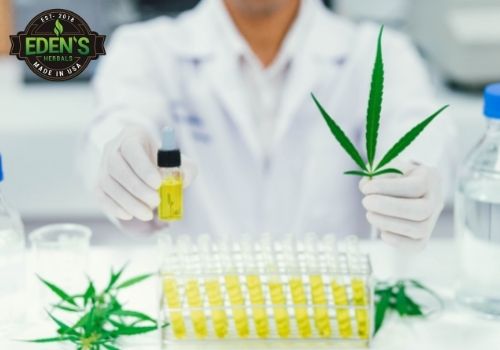 CBD has been found to work differently for everyone, but multiple studies have shown that it works for treating anxiety, depression, seizures, indigestion, and even fatigue. However, scientists do acknowledge that the effects of CBD depend on your genetics and state of health.
To those have experienced CBD, it can bring happiness and calm to their day, while others really use it to help manage a disease and pain. The difference is with your endocannabinoid system. Some need more support than others. Since CBD is known as an adaptogen, it can morph depending on what your body needs, which may be a high dose of CBD.
Misperception #5: CBD Isn't Safe
Another report from 2017 by the World Health Organization (WHO) found that naturally occurring CBD is safe and can be used by humans, and it didn't create any public health effects. The report also said, "In humans, CBD exhibits no effects indicative of any abuse or dependence potential."
This is great news for those who struggle with addiction and don't want to use something that may cause psychoactive effects. CBD is a very mild treatment.
In fact, it was removed from the Word Anti-Doping Agency's banned substance list in 2017. This means that even athletes can use CBD, but they shouldn't use full spectrum CBD as they still need to monitor levels of THC in their bodies.
UK's National Institute for Health and Care Excellence also has recommended cannabidiol as a medication and the NHS provides reimbursement for EPIDYOLEX, which is a form of CBD that's used for seizures.

Misperception #6: All CBD Is The Same
While CBD is technically a single compound, which means that it's the same no matter how it is cultivated. There are other things that can be bundled with CBD, which can support pain or anxiety relief.
When naturally cultivated, CBD is found in plants with a 100 or more other cannabinoids. As it is extracted, you not only receive CBD but other cannabinoids. These are known as full spectrum extracts, but you see them labeled as CBD extracts.
CBD can be isolated from its originally natural state and yield 99.9% CBD. This is known as CBD isolate, and it's one of the purest forms of CBD.
If you compare CBD isolate to full spectrum CBD, you'll get some more effects from the additional cannabinoids and THC in full spectrum CBD. However, CBD isolate extracts aren't as effective as full spectrum to some. This is because it's best used for treating seizures as an isolate.
Should You Use CBD Oil?
While CBD isn't a cure-all for everything, it's a lending hand for those who need help with anxiety or seizures in many cases. More research is needed on CBD to truly understand how cannabinoids react within our bodies and how extracts can be helpful for certain diseases but not others.
Everyone has unique needs when it comes to CBD oil. It depends on what you want to use it for and what type of CBD you like.
Clinical research on CBD has shown that pure extracts require larger doses for any significant effects. However, full spectrum doses tend to be more effective even at lower dosages. That's why a common phrase about CBD is "start low and go slow."
CBD oil isn't always the best for treating high levels of pain. Many will find that low doses of CBD won't affect their pain at all.
In Conclusion
For most people, CBD is completely safe and easy to manage, but the best part is that it can provide you with real relief without any psychoactive effects. This makes it a good option for those who work full-time. It's best to work with your doctor on whether CBD is the right treatment for you.
If you want to learn more about common misperceptions of CBD, contact Eden's Herbals at [email protected] today!
*These statements have not been evaluated or approved by the Food and Drug Administration and are not intended to diagnose, treat or cure any illness. Medical advice should be taken from a medical professional.
All of the articles on this site are written by 3rd party content providers, expert bloggers or doctors not directly affiliated with Eden's Herbals.
Individuals should learn the risks and side effects prior to taking CBD. Make sure to always check with a medical professional before starting any new CBD treatment or medication that is not FDA approved.
[X]close
Hold On For Just One Second!

Before you leave, sign-up for our newsletter
You'll earn:
Offer not valid with other discounts. Limit 1 per customer