How To Make Your Own CBD Chocolate Bar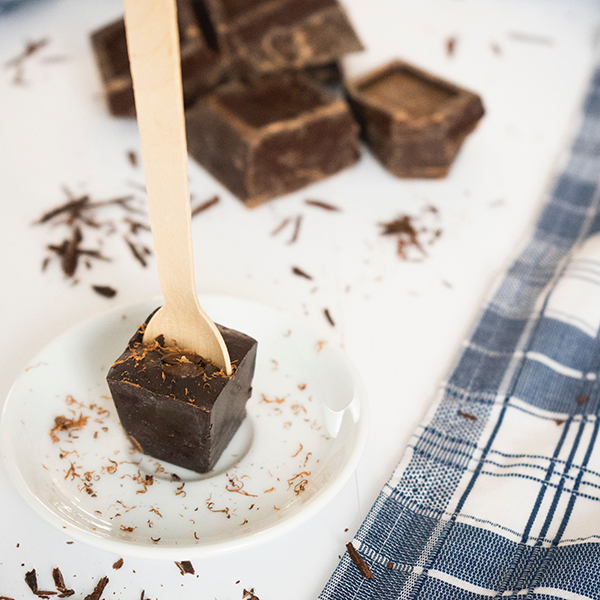 Chocolate is the most liked dessert across the world and an all-season favorite on Valentine's Day and Thanksgiving. CBD-infused chocolate is easy to make if you are hosting a party for fellow CBD friends. The steps are easy, and the preparation time is approximately one hour.
CBD and chocolate have been in use for centuries for two reasons - medicine and taste. It is difficult to single out any one of them as both are good in their way. The benefit of enjoying them both as "one" is out-of-this-world. The combined taste of CBD and chocolate is delicious. Let us get a closer understanding of CBD chocolate and its benefits, and then start making this culinary creation.
What Is CBD Chocolate
As the name suggests, CBD Chocolate is an amalgamation of CBD (cannabidiol) and Chocolate. CBD is sourced from the cannabis sativa plant. Unlike its colonial cousin THC (tetrahydrocannabinol), CBD does not produce any intoxication. Its health benefits are tremendous and have been in therapeutic use for thousands of years.
Universally, the CBD market is growing at a rapid rate. Many companies are selling CBD in the form of topicals, tinctures, and edibles for the health and taste they bring. Candies, gummies, oils, and beverages; there is a CBD product for every need. That's why CBD Chocolate is becoming a go-to brew, and there is no stopping this trend.

Advantages of CBD Chocolate
CBD and chocolate bring about positive effects on the human body. Consume them in mild proportions to get the best benefit. Here are some fantastic benefits of CBD-infused chocolate:
1.

Packed with Antioxidants
CBD gets a whole lot of benefits for the body being rich in flavonoids antioxidants. Chocolate is a nutritional powerhouse that has a wide variety of minerals such as copper, magnesium, iron, and potassium. When these two ingredients meet, the CBD chocolate becomes mouth-watering and super healthy. Some reported benefits of chocolate include boosting heart health and aphrodisiac properties. CBD relieves pain, nausea, and anxiety.
2.

Makes CBD Consumption Delightful
CBD edibles, including chocolate, are a nutritious way to enjoy the supplement. It eliminates the need to smoke or vape, which can be a dangerous risk to health.
3.

Divine Taste
Chocolate tastes good on its own and complements the earthy taste of the CBD plant. The Super Lemon Haze strain is all about happy moments. It has a lemony citrus-sweet taste. Personal tastes vary, so choose a strain of your like and preference.
4.

Easy to Make
It takes a few steps in the kitchen to make a sweet, medicinal, and yummy treat.
5.

Easy to Carry
A piece of CBD chocolate is stable at room temperature. That's why they are easy to carry around in pockets and use.

Recipe for making CBD-Infused Chocolat

e
There are countless ways to combine CBD and chocolate as an ingredient. There are flavourful CBD gummies as well that make a quick serving. If you want the best way to make CBD chocolate bars, read the instructions below.
Ingredients and Utensils:
Butter – 1/4 cup
Cocoa powder – 3 tbsp
Powdered sugar – 3 tbsp
Chocolate bar mould
Double boiler
Sieve
To make CBD-Infused Butter:
Unfortunately, it is not available in a kitchen. To make it, you need CBD and other activated ingredients.
Step 1: Fill a double boiler container with water. Let the water come to a boil. Put the heat on a medium flame and add butter to it.
Step 2: Once the butter has melted, add the CBD isolate. Stir until the isolate combines well with butter. Never allow the butter to come to a boil, keep monitoring the flame.
To Make CBD-Chocolate:
Step 1: Now that the butter has combined with the CBD, sieve in the cocoa powder and powdered sugar.
Step 2: Stir on low heat to get the right consistency.
Step 3: Pour the mixture into the chocolate mould.
Step 4: Place the chocolate mould in the refrigerator for 1-2 hours.
Step 5: Take the mould from the fridge and start cutting the CBD Chocolate into even size helpings.
Step 6: Eat and enjoy! The taste gives a kick, so take a small bite rather than large portions. Refrain from munching more than a single CBD chocolate block.

Tips to make the Best CBD Chocolate
The recipe shared above is the simplest to make. The following tips will enhance the taste.
1. Use the best dark chocolate chips for the preparation. It will elevate the experience. The chocolate should include cocoa mass, cocoa butter, and sugar.
2. Use the highest cocoa percentage to maximize the CBD chocolate benefits. Dark chocolate is bitter. If you wish to reduce the overly bitter taste, add milk or white chocolate as a substitute. But they fare less as compared to the dark version in terms of health, flavor and kick.
3. Temper the dark chocolate. It will help you get a better texture of the CBD-infused chocolate bar. Tempering works best if you are making chocolate in large batches. One kg is the minimum batch for tempering. Preserve the leftovers for future use.
4. Mix your favorite nuts to get a little extra crunch. For a citrus flavor, add orange zest. For an incredibly sweet combination, add sea salt.
5. Keep an eye on the caffeine amount in a CBD chocolate bar. A dark chocolate bar with a higher concentration of CBD has more caffeine.
A cup of CBD Chocolate delivers excellent taste. Also, note that some CBD edibles do not have a high absorption rate compared to other methods of CBD intake. So, they may lose their efficacy. Consult your physician whenever taking a CBD product in edible form. It is better to take the right dosage than suffer later.
Conclusion
A CBD-infused chocolate bar is an easy and quick recipe to make at home that uses two main ingredients – CBD and chocolate. While it is fun and convenient, limit your consumption between one to two chocolates a day. Add THC butter to the concoction if you further wish to enjoy the psychoactive effects. You can also add peppermint candies to enhance the flavor of the chocolates. Start making this heavenly chocolate and call your friends and family members to savor the heavenly moment.