This CBD Chocolate Bark is incredibly sweet, but with a slight spicy bite to it, which makes it an absolute hit with friends and family! After making this recipe, I became a very big fan of orange and chocolate together. Check it out and see for yourself!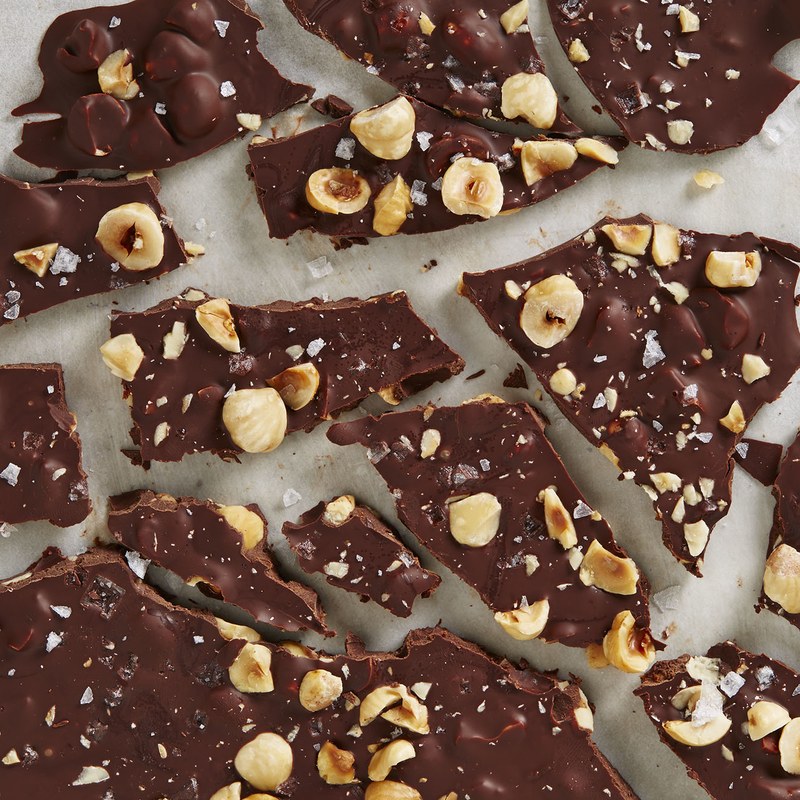 Prep Time: 20 minutes
Cook Time: 5 minutes
Total Time: 25 minutes
Servings: 4
INGREDIENTS
8 ounces bittersweet chocolate, chopped

¼ teaspoon cayenne pepper

1 teaspoon finely grated orange zest

½ cup toasted hazelnuts, coarsely chopped

Flaky sea salt

500 mg CBD Isolate
Line a baking sheet with parchment paper.

Melt chocolate: place it in a microwave-safe bowl in the microwave and heat in 30-second increments until melted.

Stir cayenne, orange zest, CBD Isolate and about three-quarters of nuts into chocolate.

Using a spatula or the back of a spoon, spread chocolate mixture on the prepared sheet.

Sprinkle with remaining nuts and flaky salt.

Refrigerate until firm, 15–20 minutes.

Break into pieces and store in an airtight container at room temperature.