CBD Gummies for Anxiety
Posted by Eden's Herbals Staff on 4/8/2021 to
Information
Worried about speaking in public? Struggling with fear of the unknown? Maybe you're having a hard time keeping a job because everything stresses you out?
One way or another, we've all been there. Anxiety is a common condition.
But finding the right treatment can be difficult. Many avoid it for fear of the negative side effects and dependency linked to pharmaceuticals.
That's where CBD gummies come in.
These days people across the country are turning to CBD gummies as a natural alternative method to anti-anxiety medication.
CBD gummies offer an effective dosage of CBD in a tasty gummy candy. It's important to look for gummies from reliable and reputable sources such as Eden's herbal. Low-quality CBD gummies are not effective in relieving anxiety.
Watch out for harmful contaminants, including organic and arsenic solvents and lead. This is why Eden's Herbals has all of their CBD tested by a third-party laboratory, and posts the results on their homepage for transparency.
What is CBD?
CBD is a short form of the word cannabidiol. It is a chemical compound extracted from the leaves of the hemp plant.
It is a common remedy that has been used for various illnesses for thousands of years. CBD is now used to create a variety of edibles and oils which help people heal and relax.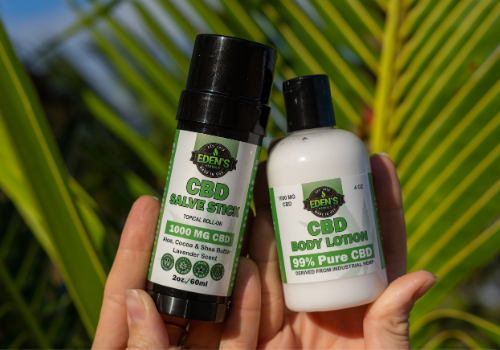 CBD is a cannabinoid. Another famous cannabinoid is THC or tetrahydrocannabinol. THC is the compound in marijuana and hemp that can get people high. CBD alone does not have any of those psychoactive effects.
Products made solely with CBD are called isolate and contain no other cannabinoids from the plant. "Broad Spectrum" products are made with CBD and other cannabinoids, but exclude THC.
The last type of CBD product is called "Full Spectrum" and it can include all of the cannabinoids from the hemp plant, including THC. Federal law does not allow over .3% THC, so even full spectrum CBD products do not have enough of the compound to get you high.
CBD has been linked to a long list of health benefits. These include relief from post-traumatic stress disorder, depression, and anxiety. It also helps in improving sleep and preventing insomnia.
What are CBD gummies?
CBD gummies are soft chewy candies that contain CBD.
They come in different shapes, colors, flavors, and concentrations of CBD. Gummies provide an easy and discreet way of ingesting CBD. Gummies have quickly become a leading form of CBD edibles.
Why so popular?
They are discreet, portable, tasty, and easy to measure the dosage. This makes gummies an especially great choice for first-time CBD users.

How Do CBD Gummies Help With Anxiety?
Various studies show that CBD gummies have anti-anxiety effects. This is because it changes the response of the brain to serotonin.
The dosage that someone takes to get rid of anxiety depends on the CBD product. CBD can be used orally to relieve anxiety during the day. This is helpful, especially during a nerve-wracking event like speech giving. The product is also effective when taken with some food in the morning.
There are multiple gummies to try for anxiety relief, including Eden's Herbal CBD gummies.
The Best Way To Use CBD
The two popular ways of taking CBD are edibles and topicals. Delivery methods include gummies, capsules, creams, tinctures, and many more. Here is a detailed explanation of the best way to use them.
Edibles
If you are a first-time CBD user, then ingesting is the best way to get started. Taking pills and capsules is easy. You can also monitor the dosage easily as they come in pre-measured sizes. You can also take CBD oil under the tongue for a quick-acting effect.
Some people use CBD in their preferred smoothie, coffee, or food. With a CBD oil tincture you can easily add a few drops. As we've mentioned, CBD gummies are the most popular form of edibles.
Edible products are great for those with sleeping issues, anxiety, or other aches and pains. However, CBD creams might be the best choice for those who want a cure for a tight back or bad knee.

Topicals
The topical application involves applying CBD on your skin instead of ingesting it orally. CBD topicals can also be found as balms, salves, creams, and lotions.
If you want to use CBD for aching or tight muscles, then topical application is a great option. Topical also treats skin disorders such as eczema.
The benefit of a topical is that it targets a specific area and works fast. Athletes often use them for injury and pain relief.
Why Eden's Herbal Has The Best CBD Gummies For Anxiety
Ready to try CBD gummies for anxiety? Now it's time to choose a brand.
CBD gummies from Eden's Herbals are gluten-free, fat-free, and dairy-free. Best of all, the shipping is free too!
CBD from Edens's Herbals is 99% pure, the highest percent possible. The products are tested by a third-party laboratory for purity and safety. The results of that lab analysis are posted on their website for full transparency.
The importance of lab testing is to guarantee that the product is safe and free from dangerous ingredients such as heavy metals and toxins.
All of Eden's Herbals products are created from natural industrial hemp. High-quality gummies are more effective and it all starts from the plant.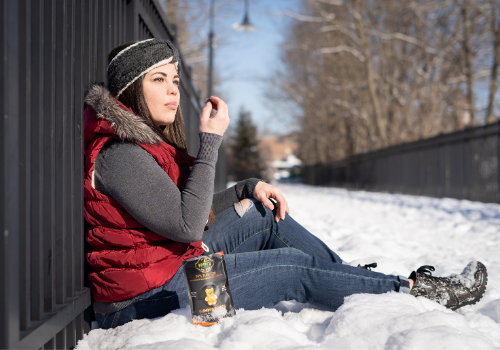 Eden's CBD gummy bears comes in 12 delicious flavors. These includes mango, Lime, blue, raspberry, grapefruit, apple, lemon, orange, melon, cherry, and pineapple. Eden's also offers a higher strength gummy with a sour apple flavor.
These gummies are a cost-effective and natural solution for your anxiety. Like other CBD products, these gummies will lower your anxiety while also helping with inflammation, insomnia, and nausea.
CBD is an amazing component of the hemp plant, with a ton of healing potential. It can be used in a variety of ways but gummies are a popular choice for new and returning users alike.
The scientific evidence on the use of CBD is still scarce. However, the current research shows us that CBD is non-addictive and safe. Just be sure to purchase your CBD products from reliable vendors.
Wondering if CBD is right for you?
You can visit edensherbals.com or send them an email to [email protected] for more information on their products and services!
Looking for 10% off your first order? Just sign up for our email newsletter and we'll send you a coupon!