Buyers Guide to Topicals
Posted by Eden's Herbals Staff on 7/8/2020 to
Information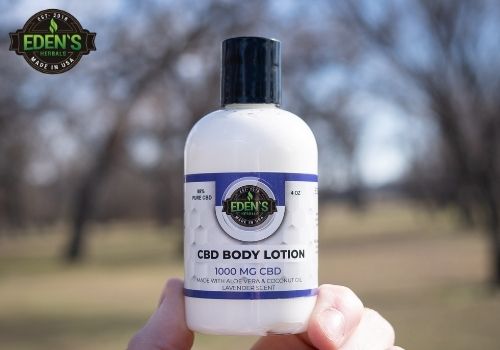 CBD has been growing in popularity as more countries work towards its legalization. Hemp is packed with cannabinoids, the most popular of which are CBD and THC. THC is responsible for the 'high' that people get when they use marijuana.
CBD (cannabidiol) is often mistaken as marijuana. Though it comes from a related plant, CBD doesn't have psychoactive compounds like THC. CBD has grown popular as a solution to numerous health conditions. A 2016 study performed on rats showed that topical use of CBD could help with pain and inflammation caused by arthritis.
CBD is widely available in edible form, but is also commonly found as a topical product. Topical CBD has anti-inflammatory effects and helps soothe and protect muscles. You can get it in the form of oils, serums, creams, lotions, ointments and salves.
Advantages of CBD topicals
Targets a specific area. When CBD is ingested, it passes through the digestive system to get to the bloodstream.

Topicals are applied directly to the skin. The CBD is absorbed through the skin to enter the muscle and bone cells. Since it doesn't enter the bloodstream, it only affects the area it is applied to.

Lasts longer. CBD edibles degrade as the travel through the human body.

Topicals are more efficient. You can expect a reduction in muscular pain a short while after application.

Ease of use. Using topicals is as easy as applying the balm or lotion to the affected area. Other CBD products, like vape oil, can be quite intimidating to use.

Concentration range. With CBD edibles and tinctures you have to determine dose based on factors like weight, age and gender. It can get complicated. The topical dosage mostly depends on the severity of the pain.
Factors to Consider when Buying CBD Topicals
The FDA does not regulate CBD, and it can be challenging to buy a reliable product. Some brands will make unrealistic promises to cure all sorts of ailments. You can use the following criteria to decide between topicals;
Hemp source
The origin of the hemp informs the quality standard of the tropical product. Hemp in the US and EU is heavily regulated to result in contamination-free natural hemp. Look out for brands like Eden's Herbals that source their hemp from farms in the United States.
Type of CBD
Full-spectrum CBD has 0.3% or less THC. This extract also packs fatty acids, minerals and vitamins. Broad-spectrum CBD contains other plant elements but without any THC. CBD isolate is ideal for people who just want pure THC-free CBD. There are many companies such as Eden's Herbals that offer an entire line of THC-free products, along with full spectrum CBD options.
Potency
Topical products are typically measured in CBD milligrams per ounce. Potency is vital because CBD does not seep through the skin easily. The higher the CBD content, the more efficient a product will be. The amount of CBD that you need will vary from person to person. Some brands offer potency variants to help users adjust their dosage.
Brand reputation and transparency
The rising popularity of CBD means that new companies are appearing every day. The market is flooded with new products. So how do you differentiate between the many CBD topicals in the market? Reputation is a reliable metric, and you can consult online consumer reviews. The company should also have a certificate of analysis (COA), proof their product has been tested in a laboratory.
Ingredients
It is advisable to check the ingredient list of any wellness product. Organic elements have more benefits than artificial ingredients. You should look for compounds like aloe vera, coconut oil, shea butter, lavender oil, beeswax and eucalyptus oil.
Price
CBD topical products will commonly cost $30-60 range. Some brands place a price tag of over $100 on their products with the more potent claim. Do thorough research to determine if such topicals are worth it.
Benefits of using CBD products
CBD for Anxiety and Stress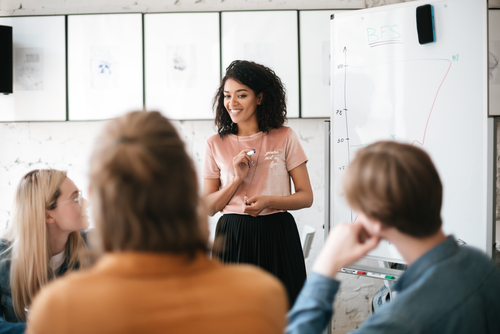 CBD has the potential to reduce stress-induced issues and manage anxiety. It is thought that the numerous terpenes found in CBD, including myrcene and limonene, have anti-anxiety effects.
CBD has the ability to act on the human brain's receptors for serotonin. This is a neurotransmitter that regulates mood. The stress-reducing effects of CBD continue to attract the interest of researchers. An NIH study discovered that CBD could reduce stress levels from public speaking. The Department of Veteran Affairs has also funded a study exploring the potential of CBD to alleviate PTSD symptoms.
CBD for Sleep Disorders
CBD has been shown to improve sleep disorders by helping the root causes. Stress is often a significant cause of sleeplessness. Since CBD has anti-anxiety effects, the result may be deeper sleep. Some studies propose that CBD can also lengthen the period a person is asleep.
CBD for Pain and Inflammation
CBD topicals are very popular because of their pain-relieving benefits. CBD can impact the body's endocannabinoid system. This system regulates pain response, among other functions. By interacting with the receptors, CBD will reduce inflammation. CBD also stimulates the secretion of anandamide, which blocks pain signals.
CBD topicals have been shown to work just as well as over-the-counter drugs in managing pain. Many consumers use CBD for nerve pain and to reduce inflammation from arthritis.
CBD for Skin Conditions
CBD topicals have has been shown to reduce the symptoms of various skin conditions. CBD is packed with fatty acids, antioxidants and other ingredients that support skin health.
The extract balances oil production, which is a crucial step in the fight against acne. CBD also calms skin irritation and reduces the inflammation that causes breakouts. It has also been shown to have antimicrobial attributes that can help deal with skin inflammation. CBD is often blended with essential oils to create topicals. You should always check the ingredients.
CBD has also been suggested as a protective treatment for signs of aging. Topicals can restore the elasticity of mature skin, minimize collagen loss, and boost the turnover rate of skin cells. CBD is rich in antioxidants that can protect skin from sun rays and pollution. Topicals are also used to reduce the symptoms of psoriasis.
Will CBD Topicals Make You 'High?'
As with other cannabis related products, users are cautious of THC's euphoric effects. Isolate CBD products lack the THC that is responsible for the 'high' feeling of marijuana. Additionally CBD topical do not also seep into the bloodstream like edibles.

How to use CBD Topicals
The application area should be cleaned and dried before the topical is used. When applying the balm, you want to concentrate on the spot where you feel the most pain. Massage in the product in a circular motion to aid absorption. You should feel the effects quickly, if the product has a high CBD concentration.
Are There Side Effects of Using CBD Topicals?
CBD is non-toxic, but you should always check the ingredients. Avoid using topicals on broken skin and consult a physician if you are taking other medication.
Conclusion
CBD topicals are often used for localized aches and pains. Ongoing research suggests that CBD can alleviate some skin conditions, reduce stress, improve sleep, and reduce inflammation. THC-free CBD topicals are very safe but it is always a good idea to consult a physician. Look for a trustworthy brand that can offer a certificate of analysis, and answer questions about their products.
[X]close
Hold On For Just One Second!

Before you leave, sign-up for our newsletter
You'll earn:
Offer not valid with other discounts. Limit 1 per customer